About Us
'My mission was, and still is, for The Accountancy Practice to offer a more accessible and approachable service to the small businesses we help, who can find dealing with professional services daunting. We are plain talking, avoid jargon and don't simply 'go through the motions', we really want to get to know you, to help you find the best and most cost effective solutions for your business. With the forthcoming advent of quarterly submissions owing to MTD systems (Making Tax Digital) for many businesses, this is going to become even more vital.'
Here's a little video with brief introductions to some of the team
If you would like to subscribe to our newsletter please click here
When John Froggett set up as a 'one man band' offering accountancy services in 1998, he had no idea that the business would expand and offer gainful employment for four other members of his family!
'It's many business owners' dream to be able to involve your family and it brings me enormous pleasure that our two boys David and Adam have qualified and are now taking additional tax exams. They are really embracing the future with an energy and enthusiasm I hadn't anticipated. We provide the full range of accounting and taxation services and our client base is varied and ranges from private clients through to large companies covering many industry sectors.'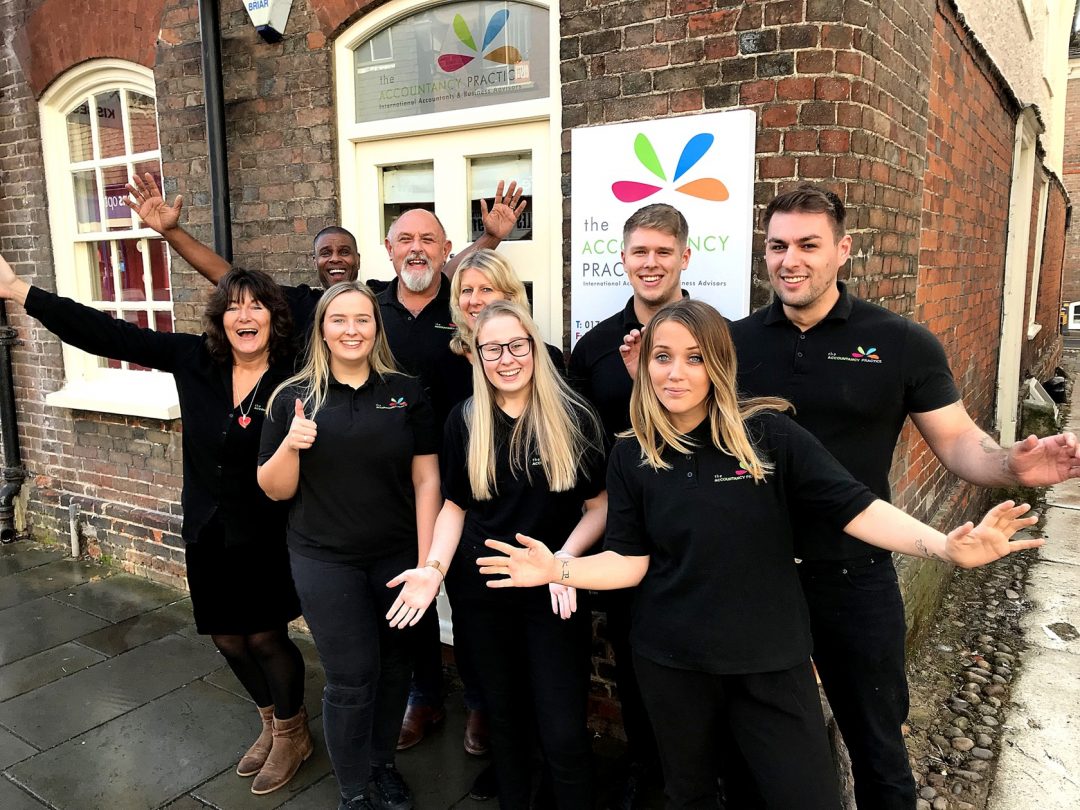 David Froggett
David is our enthusiastic and committed MD and has taken over from John, his father, having joined The Accountancy Practice in 2014. He is M.A.A.T and A.A.T qualified and is currently studying towards his A.C.C.A qualification. David deals with accounts & tax return production work and is the firms cloud accounting software expert.
David loves that he's learning every day in a small practice which presents unique client situations, meaning no two days are the same. He feels completely stimulated and loves the challenge of making/saving people money. He really enjoys the close contact with clients he's got to know over the last few years, and likes to show people that the business is not your standard 'stuffy' accountancy practice.
Before he joined the family business David helped people make the most of their bodies as a Personal Trainer, so now he's helping them make the most of their money! It won't come as a surprise to learn that out of hours you are likely to see him down the gym, or entertaining his son and hanging out with his family.
2022 was a pretty big year for David as he not only tied the knot with long time partner and mother of his child, Luci, but also entered and trained to fight in a white collar boxing charity fundraiser. We were very impressed! what's more, David won his fight. We don't think it's something he wants to repeat but is open to suggestions for new challenges! There's some photos regarding both events in our 'photo album' page if you are interested!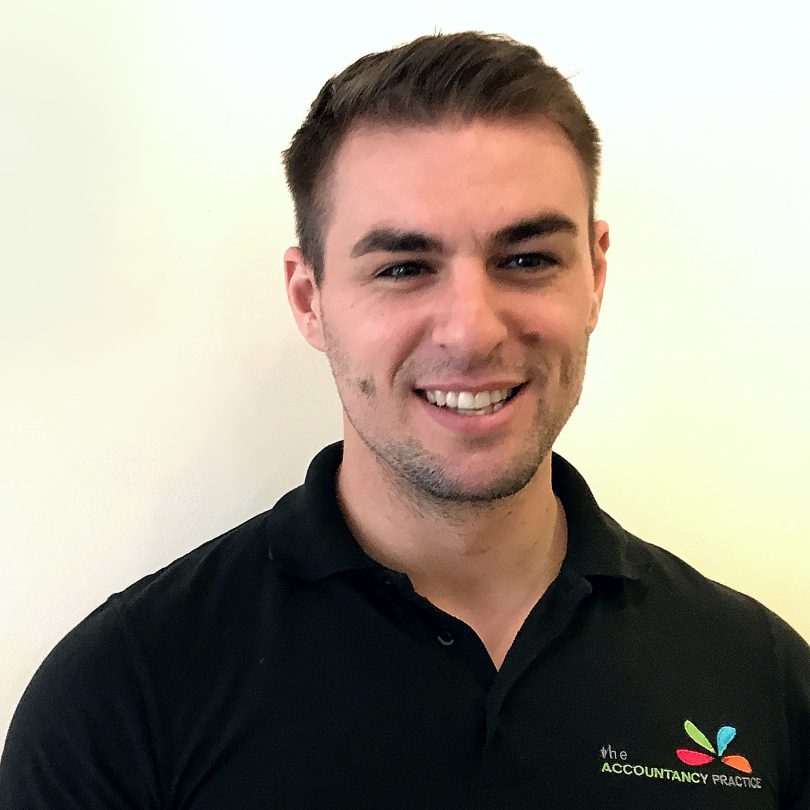 Adam Froggett
Adam has been working at The Accountancy Practice since 2015, straight from studying his GCSE's and is now fully AAT qualified. His day to day work includes accounts production, VAT returns and bookkeeping. With a voracious appetite for learning, Adam is now studying his ACCA Certified Chartered Accountancy qualification and loves how working in the practice has given him the opportunity to get a thorough grounding in a small business while being at the sharp end for strategic decisions.
Adam and his partner Abbie welcomed their baby girl Billie into the world in September 2022, so out of hours you are likely to find him being the family man about town!
We've added some photos if you're interested in our 'family album' page.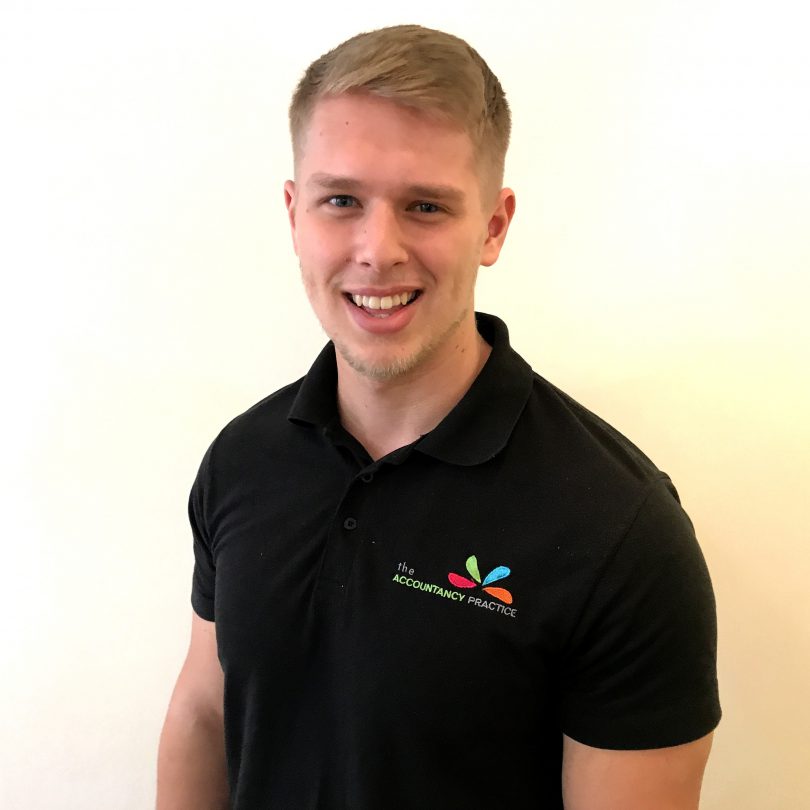 John Froggett
'People are often visibly surprised to find out that I am an Accountant. I suppose I don't really fit the mold. I'm not sure if this is due to my informal manner, my former work with the Samaritans, the meditation classes I run or my many tattoos!'
'I've been in public practice all my working life and have worked for several large corporate accountancy firms dealing with many varied businesses based all over the UK. I'm a fellow of the Association of International Accountants and I set up The Accountancy Practice in 1997 with just one client (who is still with me!) and a phone on the dining room table, which is no mean feat when you have five children under the age of 10!'
'As a result I really understand the pressures, pain and pleasures of start ups, the juggling act needed to run them and am aware of the challenges to overcome when growing a small business!'
John's aim was to set up an independent practice which is friendly, approachable, jargon free and most importantly cares about you and your business. 20 years on, we can safely say he's still delivering his vision.
In his spare time John can be found in the tattoo shop!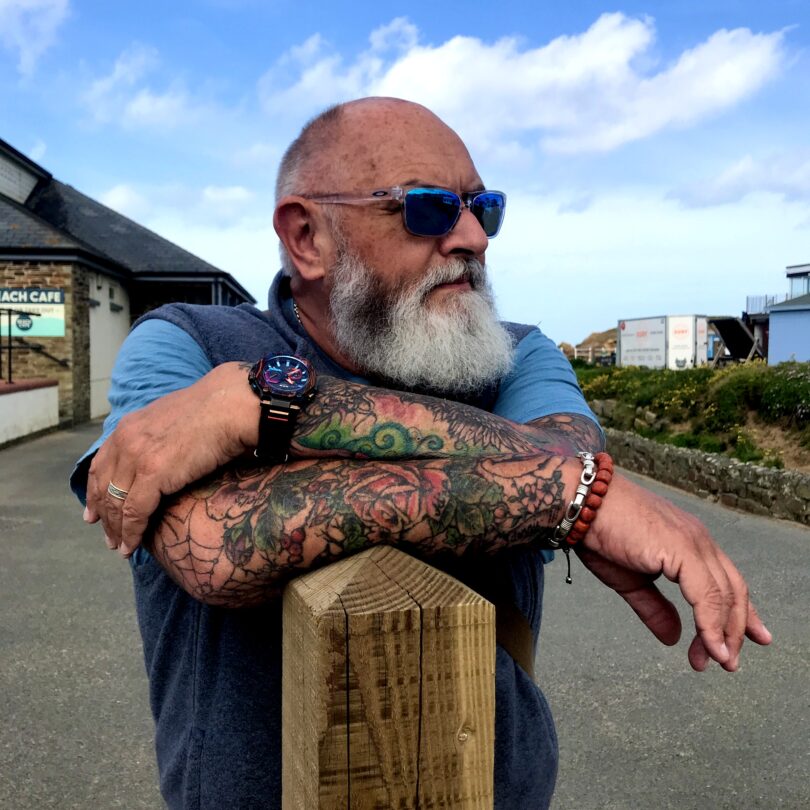 Jennie Manighetti
Jennie is mother to the five Froggett children of which her two sons work in the business. Her role is Office Manager and she ensures the smooth running of the office as well as dealing with all the company admin and secretarial work. She has been actively involved in the business since it started 20 years ago. A vitally important cog in the wheel! Outside work hours Jennie is most likely to be found half way up a mountain, having climbed Ben Nevis, Scafell and Snowdon. She has also completed the gruelling Yorkshire Three Peaks challenge in one day. Completing the south west coast path is next on her list, with over half of the six hundred and thirty miles under her belt we're grateful that she always returns!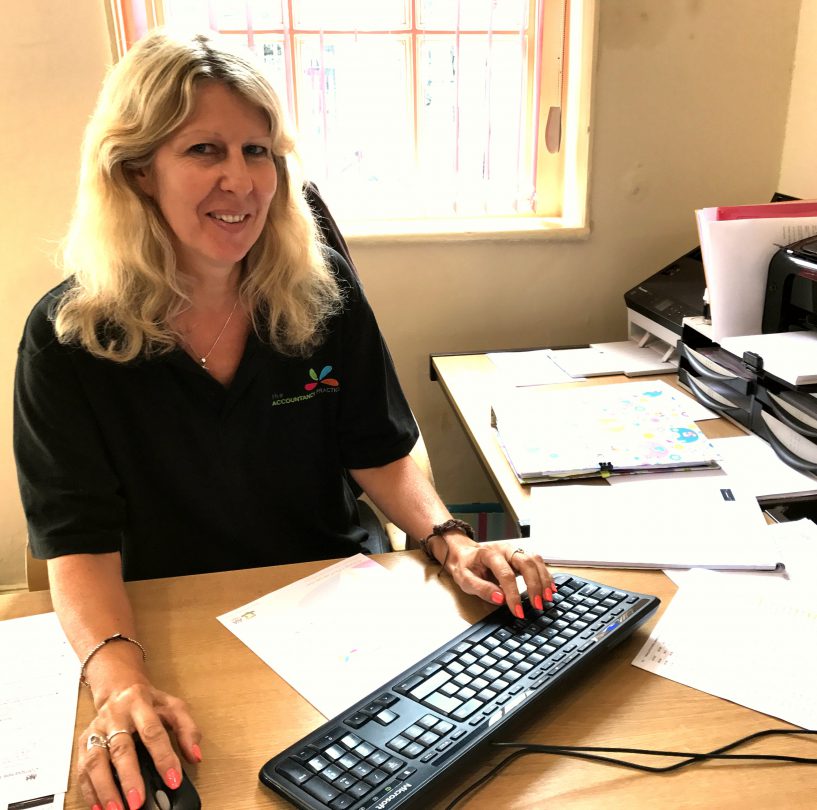 Steve Damallie
Steve's clients benefit from over twenty years experience working in the financial markets, culminating in four years experience as a business manager in a national bank where he helped business up to 1m turnover, prior to training as a bookkeeper for us during the last four years. He loves listening to clients, their goals and challenges and advising them on how to cut costs and improve profitability.
Steve also loves travelling in Asia, indulging in martial arts and kickboxing (but not on his clients!)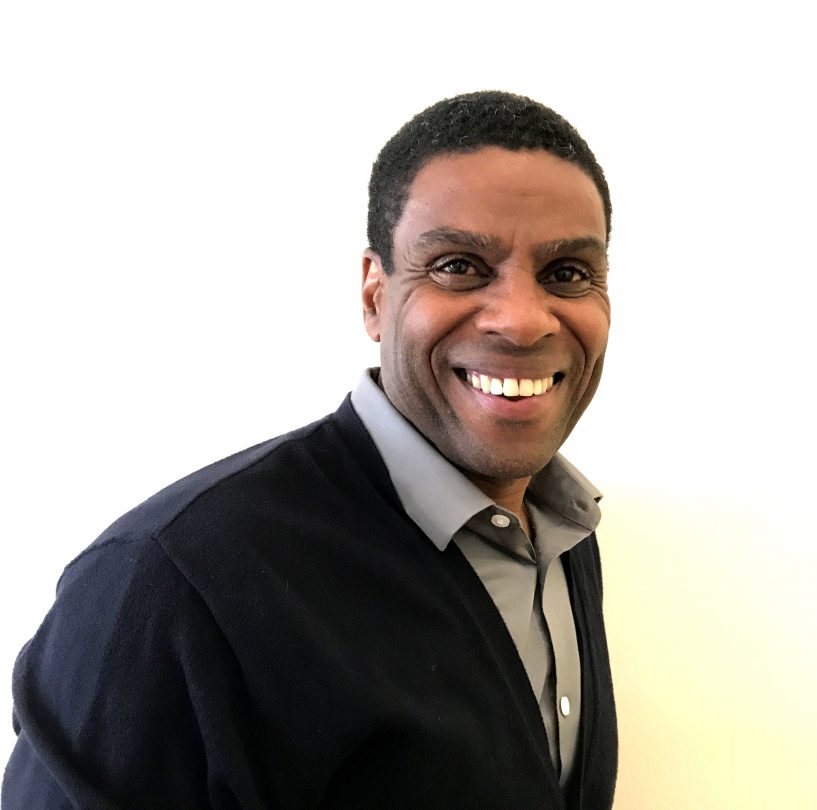 Sami Paul
Walking into our office off the street without making prior contact and asking for work experience is not something that many of us have the courage to do. Popping in to see us on spec is something we encourage our clients to do so it was with interest that we chatted to Sami, who at that time had just finished her GCSE's and was looking for work over the summer. This was in 2018 when Sami had just turned 16.
Sami's attention to detail and ability to pick things up quickly proved to be a winning formula and it didn't take long for us to offer her a full time Apprenticeship scheme supplemented by day release college. Sami is now studying towards her A.A.T while working with Steve in bookkeeping, and in January 2020 will be moving into the accounts department to work with Adam and David following completion of her bookkeeping qualification.
Outside work, we find that Sami has a passion for Kung Fu. Now a respected brown belt she enjoys competing and we were impressed to find that she was British Champion for under 16's in 2017 and since she was 11 has been coaching other children in martial arts.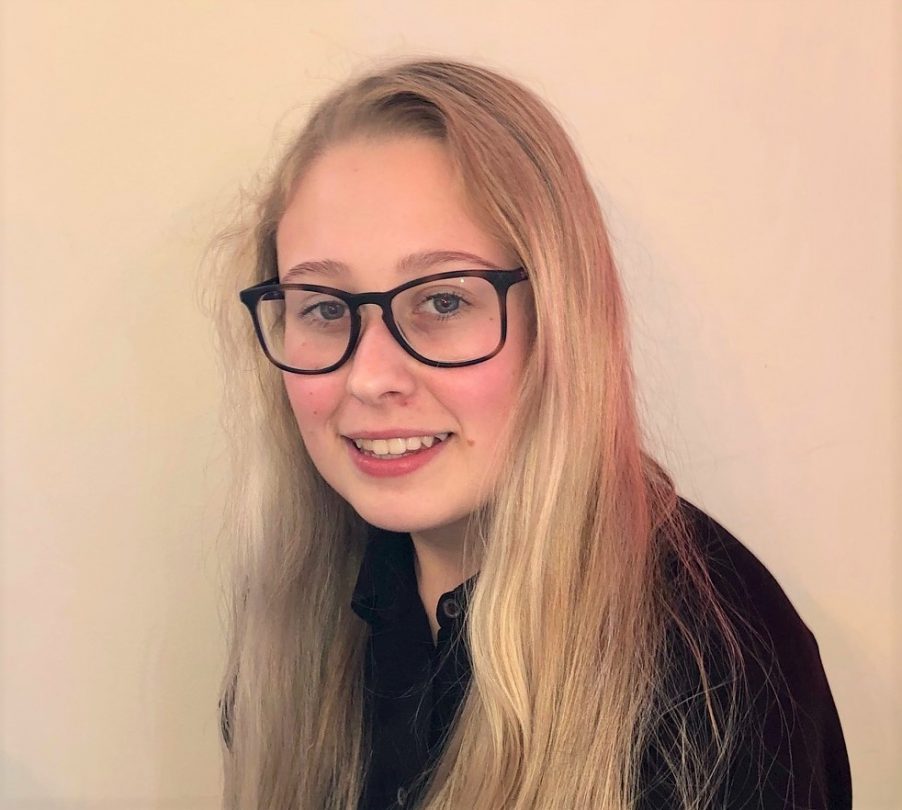 Emily Ealand
We'd like to introduce you to a new member of our team. There's nothing better than training someone up from scratch for us. Many of our team have come on board in this way and John often reflects on his lucky break when taken on as an Apprentice when he was 16. So taking on our most recent Apprentice Emily Ealand has been an exciting expansion for the team. Under the wing of our previous Apprentice, Sami Paul, Emily joined us in July and has just started her training for her AAT qualifications.
"It was down to luck that I heard about this role – two different people told me about the post on facebook as they knew my ambition was to be an Accountant. Having just left Impington Village College with an International Baccalaureate where Maths and Spanish were my favourite subjects, closely followed by Physics and Chemistry, I was keen to start work as an Apprentice, learning while studying. So this was ideal for me. The team are fun and really chill (I have to say that!) and at the end of my first week we even attended an awards ceremony where we were nominated for three different categories,  which was a great way to get to know the team. I already feel part of the team and can't wait to get my AAT Level 2 under my belt. In my spare time you are likely to bump into me on the golf course, where I love de-stressing with my granddad, who taught me to play, or seeing acts I hear on the radio, live on stage".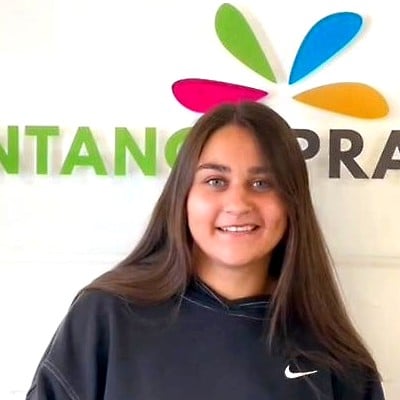 Helen Froggett - Thomson
Helen has been involved in the Practice since April 2018. She is well known in the area for being an entrepreneur and has various 'hats' she wears, including Thomson Training, Folkstock Records, Folkstock Arts Foundation and her persona music producer project Helefonix! She loves the fact that all of her previous areas of expertise are being valued and fully utilised in her business development role with us. We benefit from and also offer her training in sales and leadership to our clients, who are very appreciative, her record label has given John aka Joe Rose a new lease of life as a professional singer and her genuine love of all things PR and branding related has meant that more people hear about our business and we're attracting more new clients than ever before.
During lockdown Helen was the person who kept everyone up to date with the various schemes and regulations. This generated a lot of feedback, some of which is on our testimonials page. Many from people who are not clients who got in touch and for whom we offered advice.
Helen also started acting as a mentor for businesses across the county as part of the scheme run by University of Hertfordshire, Herts Growth Hub and the Local Enterprise Partnership. In fact she was one of two lead consultants, supporting a team of forty mentors as well as mentoring small businesses herself. Since lockdown ended she has been invited to mentor on five of the county wide schemes which offer free mentoring and grant funding, which helps keeps the grantees on track and focused.
Helen has also been invited by the University of Hertfordshire to write and present a Masterclass on Personal Branding and Networking to a team of Academics at the Uni.
We're not sure she has time off, we get emails at all sorts of weird times with ideas for this or that. But when she's not at gigs, taking photos, making videos, writing features, talking on the radio, we believe she walks along the beach at Hunstanton where her and John have a caravan! And there's next to no mobile reception up there, so we get a break! Sorry, so SHE gets a break…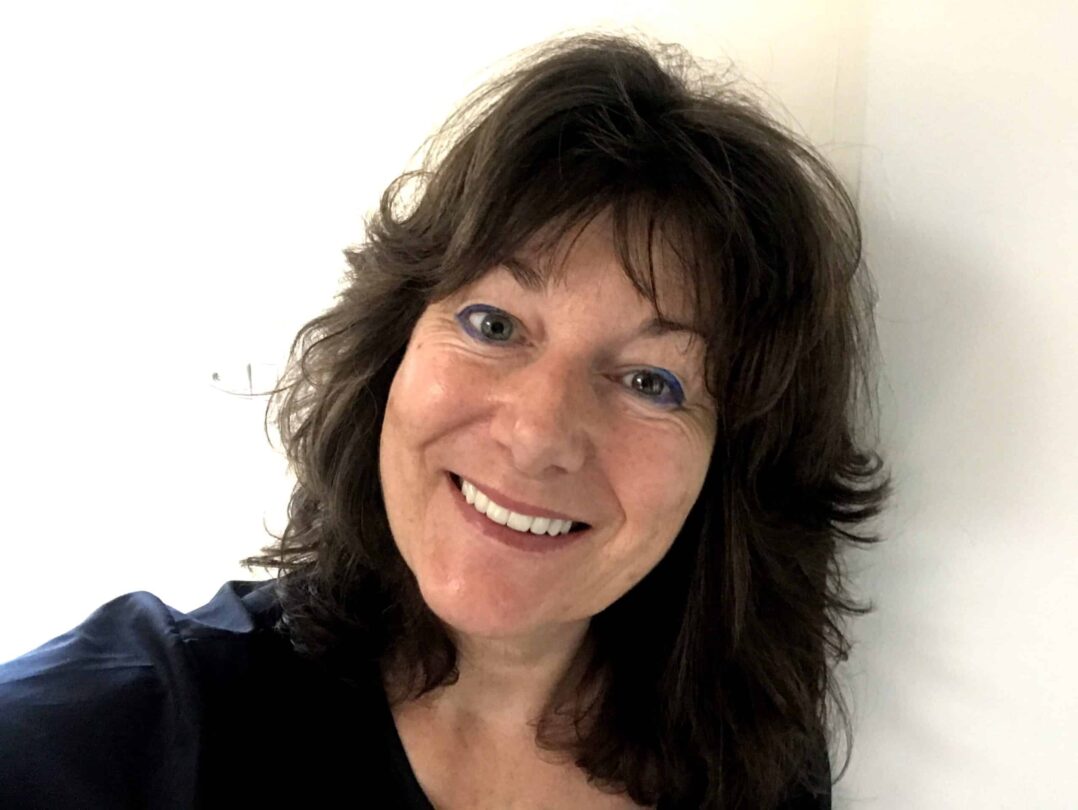 Great service, great advice, and a great team!
Ged, Business Support Shop Ltd
They have been indispensable in helping us run our business.
Edwin, Rickmansworth Medical Ltd
Honest and straightforward advice makes The Accountancy Practice stand out from the crowd... they're always happy to help.
Simon, Vicon Solutions
Contact us
Please get in touch if you are interested in any of our services and are ready to get started, or just want to find out more. Our direct contact details can be found below, or see more on our contact page.