Every Business Counts
Welcome! thank you for visiting us to have a look around.
With all the 'stuff' that's going on in the world, we are aware it can seem almost surreal to be running a business while wondering if something 'big' is going to happen and change the landscape we operate in. That is the reality of 2023.
Ever mindful of this, we are proud to offer some 'colour' within the chaos, (as you will see when you scroll down!) to help you navigate your business. Life has to go on. Especially the financial admin side of course, and by helping you have a better idea of what's going on with your financial stats, we hope to make your life a little easier, and lower stress and anxiety.
We work with limited companies and partnerships of all sizes as well as sole traders who have self employed accounts and tax returns to submit. We particularly like it when you get in touch to ask our advice and involve us in your decisions.
Sometimes it can be lonely running a business and having someone external and objective can help.
This open channel of communication, which we encourage, also means we are more aware of what is going on for you and can give more relevant suggestions and solutions to the inevitable business issues that crop up.
However you don't need to be afraid about escalating bills if you get in touch, as we operate a fixed fee, monthly payment subscription system, so you can plan ahead. With no surprises. The fees are reviewed every six months in line with changes to your business needs and our operating costs. And we don't charge for phone calls or face to face meetings. We are here whenever you need us, either face to face, online or on the phone.
If you'd like to talk to us, please call 01763 257882 or email David@theaccountancypractice.com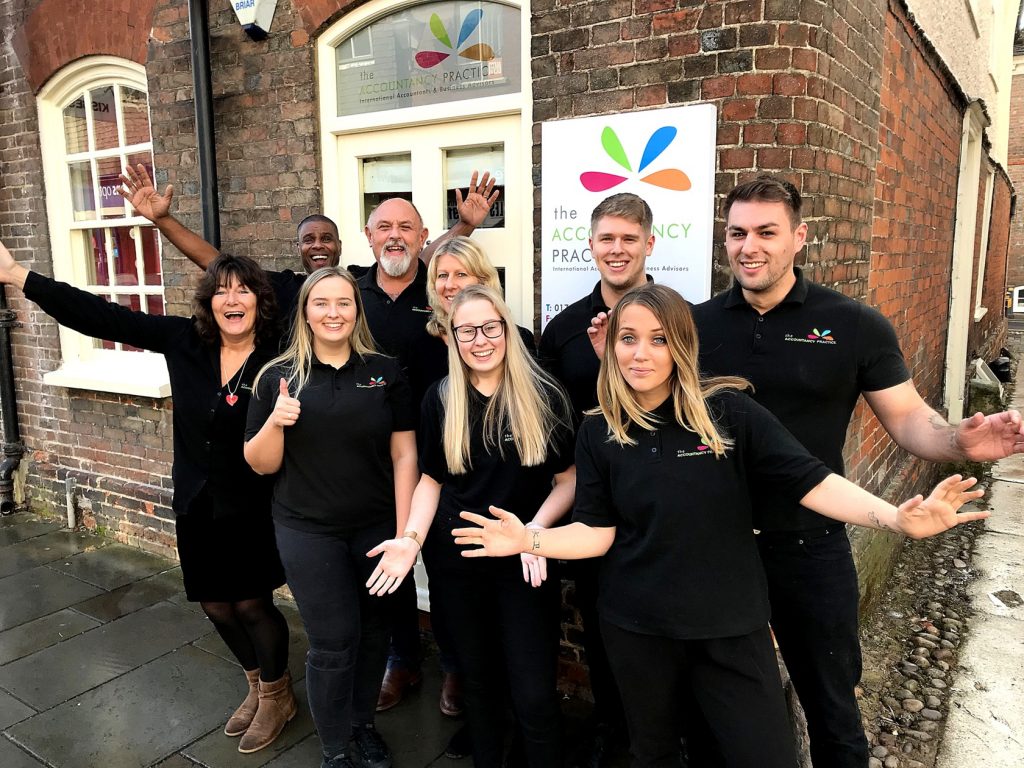 Thought we'd pop in and say hello as a group. This picture is a little bit out of date, we've since been joined by Emily Ealand, and you can find out about us as individuals if you click here for our 'About Us' page.
As you will see, we love updating our website with what we're up to. And we do so many different things, in addition to the actual accounting roles. We've attempted to show you the range of things on this website. It makes it a bit 'epic'. So it's up to you how much you want to read – just scroll til you've had your fill or had your questions answered, or to save time, you might just want to call David on the number above.
Our website is not a dusty old dinosaur. It's a living thing, it represents us. An extension of our real life personalities, in all our glorious guises, because we're not just 'number crunchers'.
Curious to find out more about us? click here.
The nature of our work also means we're immersed in many businesses in the local area (but can also help you where ever you're based as long as your business is registered in England). Being at the heart of the community means we're keeping an eye on what's going on.
It's a pretty unique and privileged position which we do not take for granted and for which we're grateful.
"The many opportunities this role and position affords us excite and inspire us.
So we like to shine a light on what's good, provide snippets of useful advice and help those in need in our community."
With regards to the accounting element of what we do, we might work in 'black and white' figures but they are full of colour for us.
Your accounts and accountants are probably not usually regarded as an exciting facet of business life, but there's so much that we can do, to help YOU get more from understanding your financial position. Not to mention the implications of making certain decisions for you and your business.
If you think about it, like we think about it, your accounts/figures ARE your business, in numerical terms. They are rich with clues and solutions. We look at your numbers and we can SEE your business. And what stands out as being out of 'balance'. (if you'll excuse the pun!)
So we can solve the 'clues' for you and explain what it means for you and your livelihood.
"We LOVE doing this, and every client can meet with us (or ring/email us) as regularly as they need, at no extra charge to the flat rate we agree and pump us for the relevant info about their business!"
Obviously there's the brand and the message that are not revealed in your figures which we therefore don't see in the same way that you do, (although we've very happy to listen to you and also, have our own specialist 'brand' consultant on hand to help our clients if this is an area you want to refresh) but the decisions and actions you and your team make will all translate into your numbers.
So to ignore them and just push them in your accountants general direction once a year is missing a trick or two.
We prefer to help before the damage it done!
In fact, soon you won't be able to just give your accountant your figures once a year. You've probably heard the acronym 'MTD', which stands for Making Tax Digital. What this means in practice is that everyone will have to submit figures on a quarterly basis, but the benefit for many small businesses is that you will be able to see things that could be addressed in the next quarter, 'before the damage is done', keeping you both fluid AND focused.
"There's so much you (and we, with you) can do to make your business more profitable, efficient, responsive, and above all, your accounts straightforward and transparent."
We can help you see at a glance what's happening in real time and what's more, understand and 'read' that information, so you can be informed and ultimately feel 'on top of things'.
So whatever brought you here, maybe a recommendation, your old accountant moving out of the area or perhaps you're thinking of scouting for your 'first' accountant, we're so glad you made it!
In a nutshell we offer old fashioned 'office support', by which we mean real life in person and via the phone (for actual conversations not just texts!), transparent and fair fixed fees which are agreed up front, and state of the art time saving online systems to streamline and save time. Which mean the end of paper invoices and for example, did you know you can now take a photo of your receipt and upload directly to your accounts where we (or you) can input straight to your online bookkeeping package?
We can help you keep on top of complex income streams for e-commerce or show you how to understand what's going on, at a glance, in your small business. And everything in between.
Every business counts.
You're all important to us.
Click here for an overview of our business services. If what you are after is not here, please do get in touch and ask about what you are looking for.
BUSINESS AWARDS AND EXTERNAL RECOGNITION ARE A BONUS
It was great to see the return of the awards and recognition aspect of business life in 2022 with finalist positions in three of the Hertfordshire Biz4Biz awards categories – Best Small Business, Best Family Business and Best Professional Business.
We didn't get to pick up an  award but to get into the finals for those three was really great for us and we had a great time.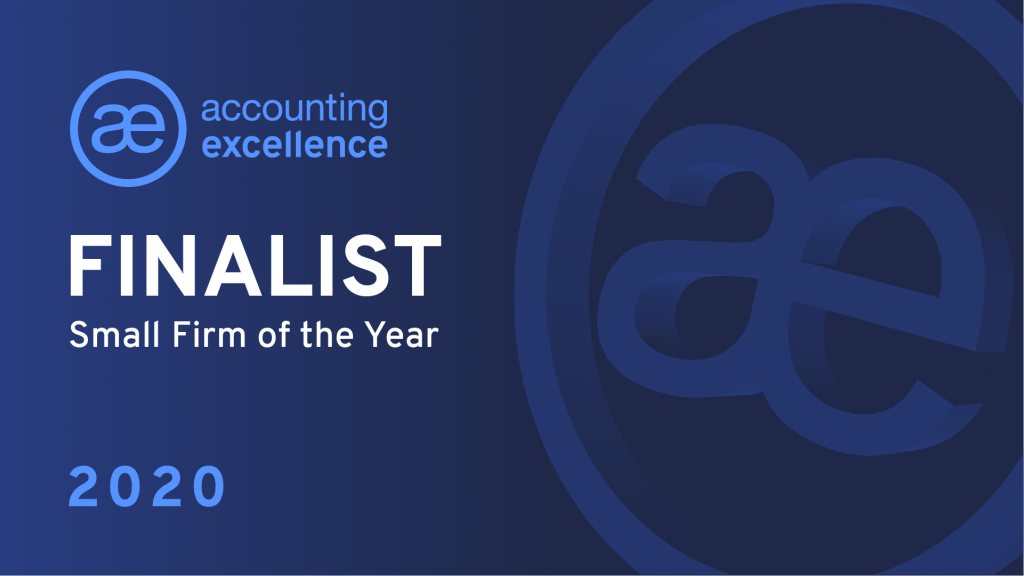 Before lockdown started we were chuffed to get into the finals of the national Accounting Excellence Awards. This was for Small Firm of the Year. Very nice. Didn't win but being one of the top four finalists was pretty exciting!
We'd love to thank all our lovely clients for standing by us over the last couple of years in particular and we want to reassure you that we are as keen as ever to make sure that you get the support and information you need to run your business.
Congratulations John! We were particularly delighted that John was invited to be a council member for the body we belong to, the International Association of Accountants. It is a big honour and he's thoroughly enjoying the role. We got him all suited and booted for this pic. We think he looks rather dapper!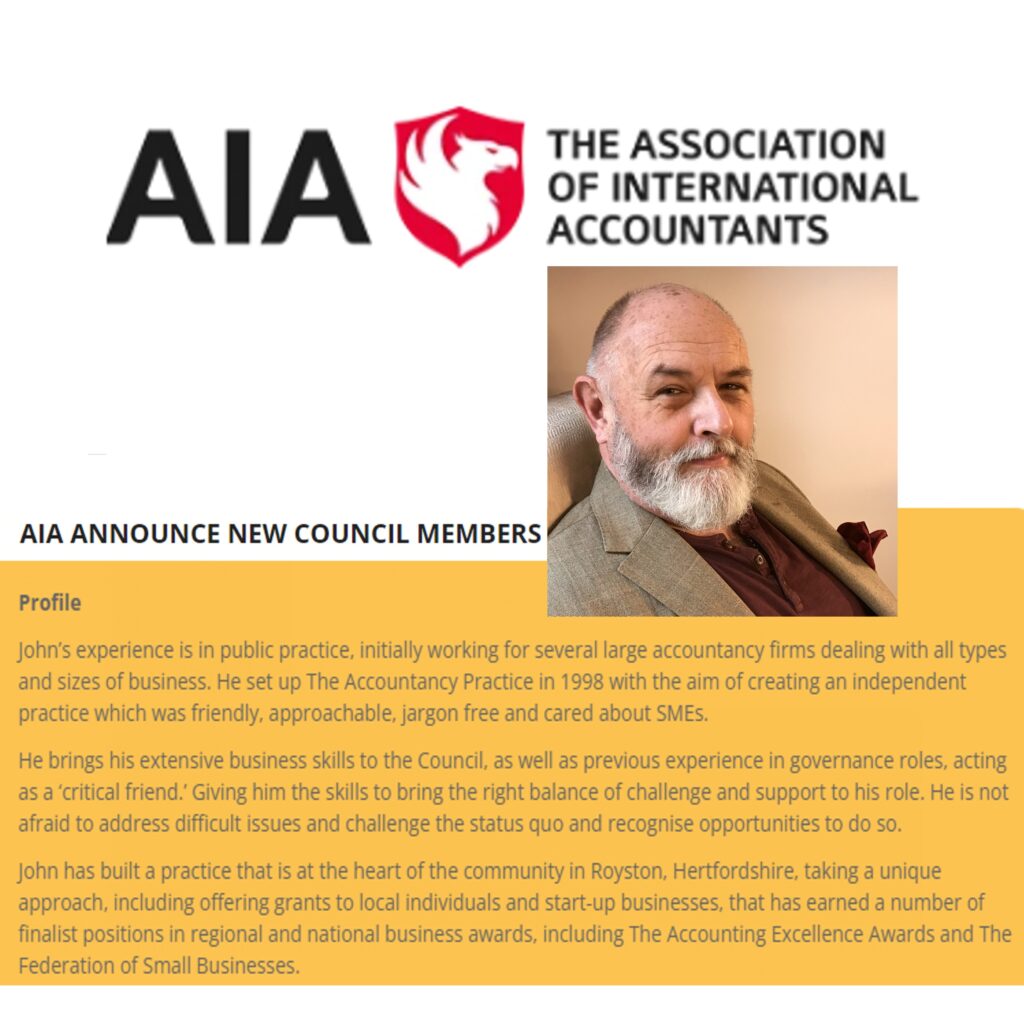 Please get in touch if you've got any questions about your accounts, or a pressing dilemma or financial situation you're struggling with (even if you're not yet a client). We're waiting to hear from you!
David@theaccountancypractice.com or call us on 01763 257882
---
OUR COMMUNITY FUND GRANT SCHEME and SPONSORSHIPS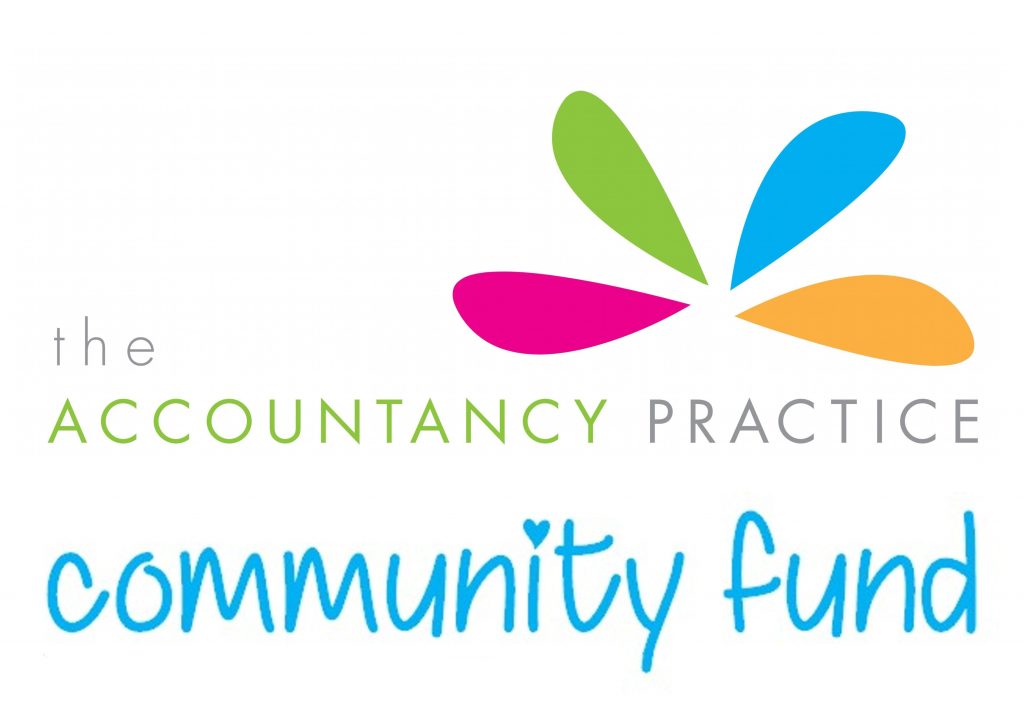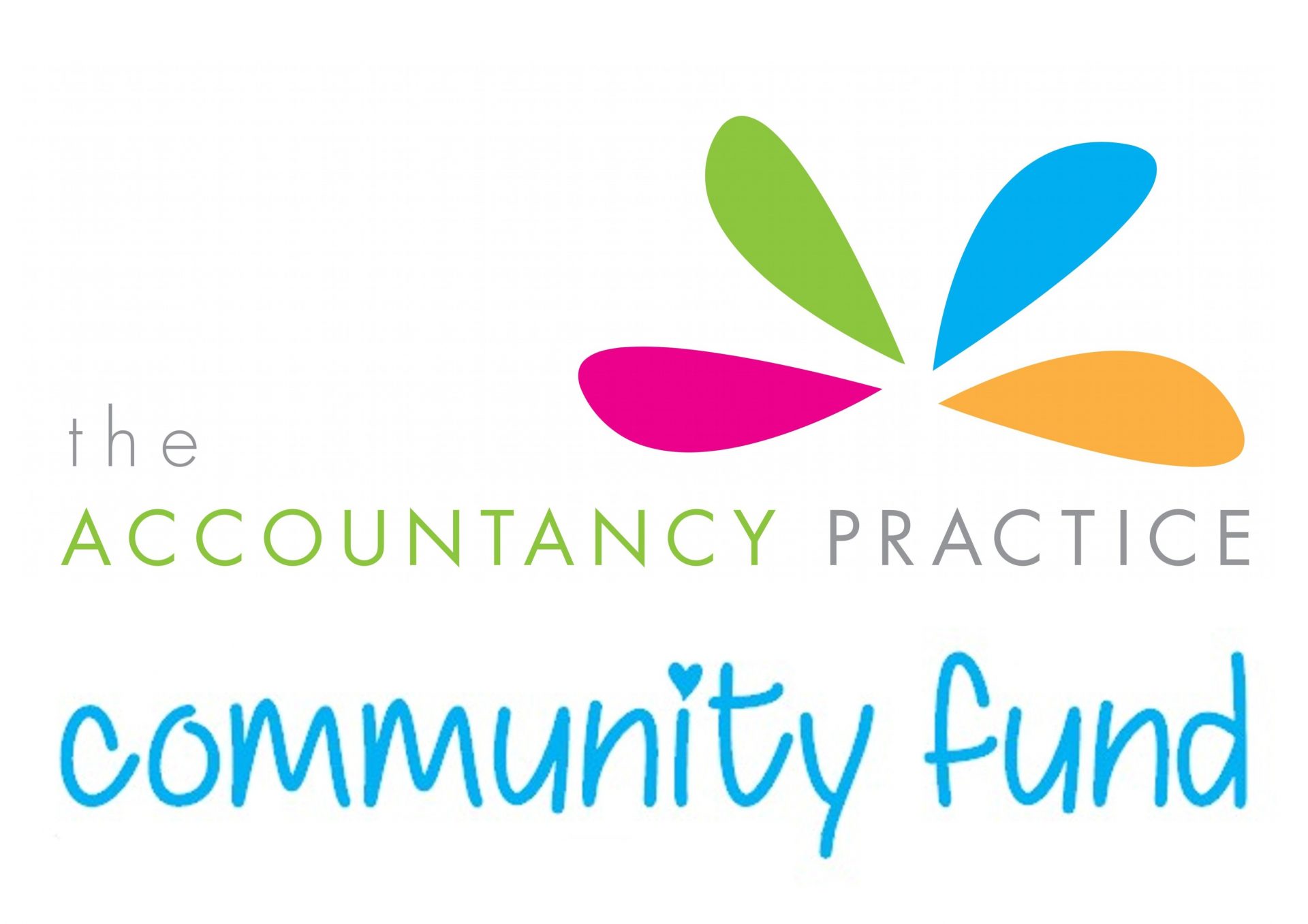 We want to help you make a real difference in the local community.
We've been awarding grants of up to £1000 since 2021. We were searching for individuals or community groups who could benefit from emergency funds to support a project or passion. Moving forward in 2023 we are going to be working on a less formal, more of an ad hoc basis as needs are presented to us. So please click here to find out more about the types of organisations and individuals we have supported and continue to support.
We also had a little chat with everyone who was successful, which we filmed and which we've shared for you. It was a heart warming experience. We hope you enjoy reading about these wonderful people and community organisations.
Please click here to find out more.
---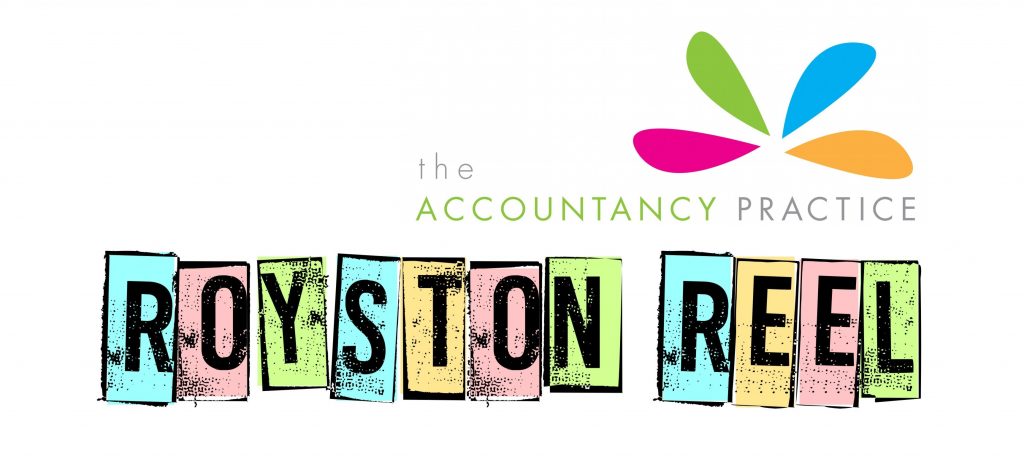 We mentioned that we're at the hub of the local community, or certainly feel like it! Every now and again we invite people in to talk to us and film it for Royston Reel. John loves doing this. He's David's dad and founder of the practice over 20 years ago.
We find people fascinating, what motivates them to go the extra mile? (especially when it's unpaid!!). So we're delighted to present a short series of longer form video interviews, where we invite a Hertfordshire based champion of the community, or someone who fascinates us, to have a chat with us, with an initial focus on the people from the Royston area, not surprisingly!
Our first video was with with Rob Inwood when he was in the role of  Mayor of Royston. A truly passionate champion of our town.
We also chat to Cath Boughton, the motivated and inspiring founder of the iconic The Listing magazine. It's a life saver for anyone who wants to know what's going on in the area. And a free magazine too! astonishing.
Curious about gender issues and identity which are very much in the news at the moment? click here to watch Charlie Deakin Davies in conversation with John. It was a fascinating discussion with Charlie, who went to school locally and they also talk about Charlie's life as a record producer, who for the last two years worked with Gary Barlow.
---
Introducing John's brand new platform 'Take 5 with John'.
Please click here to watch the first introductory video!
Please click here to choose between all the episodes.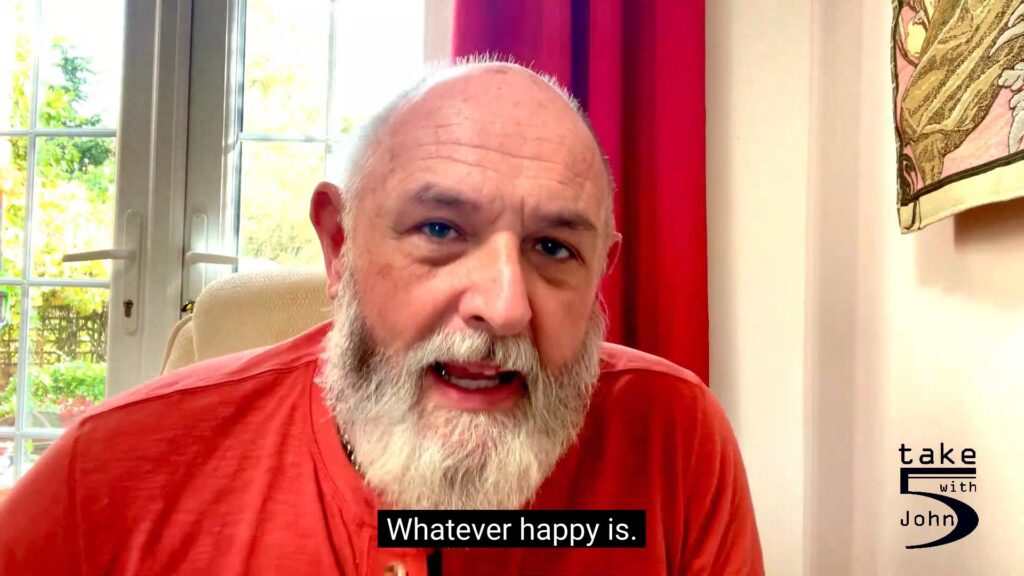 ---
OUR BLOG POSTS – we like to keep you up to date
There's a buzz around business start ups and survival post covid. And quite a lot of support and grants around too in various guises. We often get approached for free advice which we are happy to provide on our blog, about a range of topics from whether to be self employed or start a limited company, whether to register for VAT, what records to keep, how to set up payroll for new employees and a number of other frequently asked questions. So we have decided to create a series of posts giving advice on all these topics. Click here to visit our blog page.
We also aim to keep you up to date with the latest changes to MTD (Making Tax Digital) 
VAT changes in the Hospitality sector and all things Payroll/national Insurance related
We hope you find them helpful. If there are other topics you would find useful please get in touch. And we can investigate for you.
Call David on 01763 257882 or email David@theaccountancypractice.com
---
DON'T JUST LISTEN TO US!
Some of our clients have overcome their camera shyness (although we think they were bluffing, they were all SO good on camera) to kindly tell you why they use us. We've got a nice variety of businesses on our referral page.
Here's a taster.
If you'd like to see or hear more, please click here for our TESTIMONIALS page!
---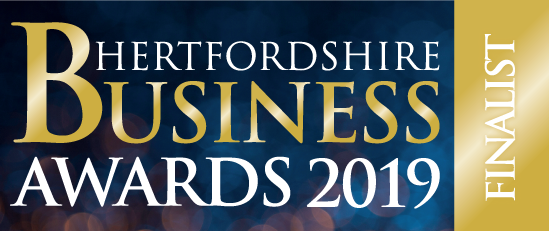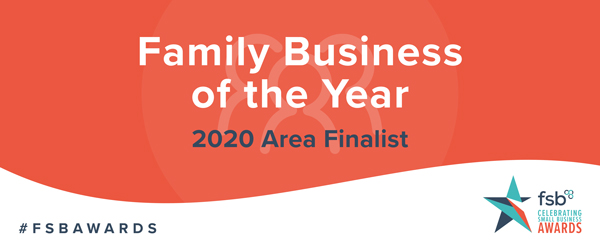 Ooooops looks like another couple of award finalist banners slipped in!! No need for explanation really!
Finally for this initial intro about us, here's something we rather liked. John was invited onto our local BBC radio station to talk about his extra curricular activities (we really believe there is a life outside of work, although that's not always easily achievable for small business owners!). And one of the things the presenter who was interviewing John said really stood out. A real 'yes' moment. And that's something we can align with. Comfortably with pride.
'You're nothing like my accountant…you're so full of life!'
Here's a link to the chat with Charlie Thompson on BBC Radio Cambridgeshire if you've got some time to kill or are just plain curious!
This is music to our ears, as we are often told that we're a little different to the stereotype and general perception of how accountants think and act! We feel we're quite unique, whether that's down to over half of our eight strong team being from the same family, our ethos and belief in developing a healthy work life balance and 'giving something back' by supporting the local community or our genuine love of what we do. Or all three? Who knows?
What we do know is that we at The Accountancy Practice strive to be friendly, down to earth and approachable. Welcome to our website and thanks for checking us out!
Our family members come from two generations, and we're on hand to help you at whatever level you need to make your business life easier.  You could say we have old fashioned values with streamlined efficiency. Best of both worlds!?
01763 257882 or David@theaccountancypractice.com
Please continue scrolling for some more info if you're really wanting to get to know us even better!!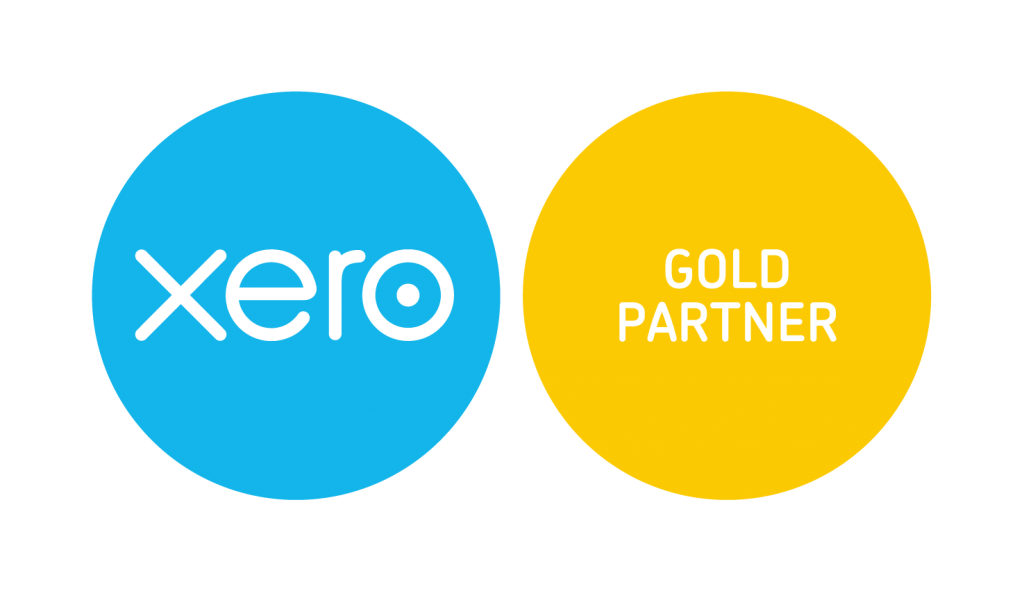 We are proud to be Gold Partners with XERO, award winning software for helping you (and us) have a paperless accounting system! And we were really delighted to become finalists for the prestigious Hertfordshire Business Awards for Best Family Business! Our family values focus on Commitment, Compassion and Collaboration and we practice what we preach!
In addition to the necessary tax returns, accounts submissions, bookkeeping and payroll side of things, where we introduce you to awesome time saving packages for every function, if you're interested, we can also help you understand and manage your accounts, reduce your tax bill, and increase your profits.
Click here to read more about XERO
IN SUMMARY:
"We aim to demystify your accounts and help you make the right strategic decisions by casting an expert eye on your business. We are proud to offer a pro-active, professional, jargon free service at an affordable price.
Ultimately, we want to help you make your business work for you and become your non-judgmental, straight talking business ally."
Regardless of how large or small your business is, all our clients are regarded as equal and receive the same respectful level of care. We will create a tailored package to suit you, using our new transparent subscription service. Every client is important to us, so whether it's simply your self employed tax return, payroll for your team or a more complex set of limited company accounts, our team of accountants and associates have a vast array of skill sets designed to provide a top class service to all our clients.
If you feel you need a bit more support and don't know where to turn, do get in touch. In addition to the basic accounts work, we can provide an unbiased sounding board to help plan your strategy moving forwards and help generate ideas for getting your business where you need it to be.
We believe that a healthy work life balance is essential and so we take a more 'holistic view', caring about your balance as well as that of your books! Our founder John has over forty years experience dealing with companies of all sizes and is on hand to help. Who better than someone who can see what's happening in your business and has the figures to hand? John would love to hear from you if you need that little bit extra from us.
Click here if you'd like to watch two of our clients explain what sets us apart as far as they are concerned
THE ROLE OF ACCOUNTANT IS CHANGING: We are well aware that businesses need flexibility as well as down to earth advice and we pride ourselves on taking a weight off your shoulders so you can put your energy into your business. The role and the benefits of using an accountant are evolving. Increasingly we are being seen as mentoring business advisers rather than traditional number crunchers so having a personal relationship with you is very important to us. We'd love to hear from you, to see if we are the right team for your business.
---
THERE'S MORE TO LIFE THAN YOUR ACCOUNTS…
HOLISTIC APPROACH: Please click here if you would like to read more about our approach to life.
It includes our pledge to you, what you can hope to expect from us in terms of service and approach as well as our thoughts on healthy work/life balance, some articles we've had published and radio shows we've been guest on, where we're talking about things we might be able to consider to help ourselves achieve a more balanced and less stress fuelled, anxiety filled life!
We'd love to hear from you if you'd like to see if we're the right accountancy practice for you. Sometimes it's easier to talk about your business rather than email. And there's absolutely no obligation.
Please ring us now for a chat on 01763 257882 or if you prefer, get in contact here.
Really hope to hear from you soon!
How to find us
Our office is in Royston, Hertfordshire, so you are free to visit us here and also meet the team.
Here's a couple of little videos (from the south A10) and (from the north A10/A505) we created to help you find us and the best place to park- and reduce the stress of the unknown! We work with clients all over the country and provide a full range of accountancy services for forward thinking local and international businesses.
We work with all sizes of businesses, whether sole traders, limited companies, freelancers and can help you with year end accounts, tax returns and computations, PAYE, VAT, payroll, CIS returns and bookkeeping, in addition to strategic advice and business planning.
There are two generations here to help you, with bang up to date training and qualifications.
Here's an introduction to David and John!
This means we have the old fashioned knowledge and personal service ethos underpinning our up to date systems, enabling you to be presenting your best business self to YOUR customers.
Click here to read more about us! ( if you haven't already!)
Click here to watch a little video where a few of us explain our roles and why our paths might cross.
Click here if you'd like to see some of our clients explain why they use us
We'd love to help.
View Services
ONLINE ACCOUNTING WITH XERO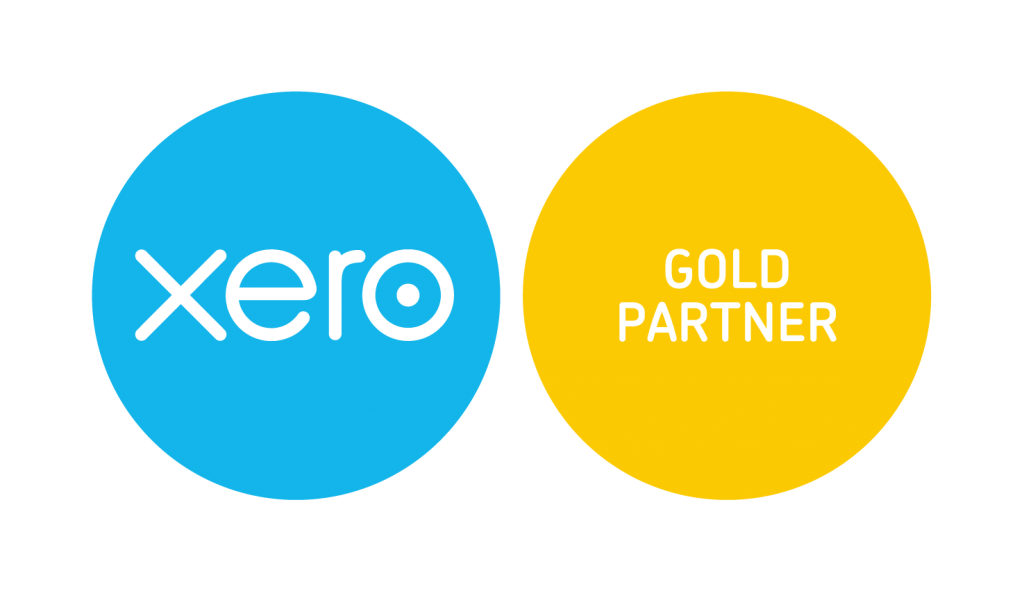 We are proud partners with XERO and have recently been elevated to GOLD partner status. We are delighted to be working with them to provide truly time saving and effective online solutions for our clients. XERO helps us work towards our goal of being paper free, and that goes for you, the client too, and we've seen over the last few years how their offer efficient and competitively priced cutting edge accountancy cloud based software is making life so much easier for our clients. They also enable us to provide free training in the systems for you, which are really user friendly and quick to pick up and they are always on hand for any support we might need. A real win/win situation.
And if you are already online with a different provider, migrating from one system to another couldn't be easier. XERO have very efficient systems and support to make sure it all runs smoothly. In addition, in case joining us means you need to change accountants, once given permission, we can do all the liaison with your old accountant if that's something which suits you/is needed.
Our online accounting system has been chosen so it can meet the needs of small business owners across the UK. This means you can do your accounts online and have access to your own portal where you can view, sign and send documents at any time.
XERO is the emerging global leader of online accounting software that connects small businesses to their advisors and other services. XERO provides business owners with real-time visibility of their financial position and performance in a way that's simple, smart and secure.
For accountants, XERO forges a trusted relationship with clients through online collaboration and gives accountants the opportunity to extend their services.
Online Accounting
Family Values
Our family run firm focuses on helping start ups and small businesses and as one ourselves, we can empathise with your challenges and opportunities and provide support as and when needed. As you will see, we also pride ourselves on having a down to earth approach and taking into account the work life balance of our clients, as well as your tax position. This also extends to our team.
We have taken a lot of care to hand over the business in a managed fashion from one generation to the next and we were used as a case study in Accounting Web magazine. If you're interested to see how we did it, please click here to read the feature.
Presenting a consistent and friendly face in the local community as well as to our clients means family values such as commitment, compassion and collaboration are top of our agenda, and our 'family-ness' provides support, flexibility and most importantly continuity for the business, for the family as well as our clients. We are also enthusiastic advocates for local networking group and here's a clip of what it's like to be part of Royston Business Network. If you're local and interested do please get in touch.
We are proud to be the first Ambassadors for Home-Start Hertfordshire.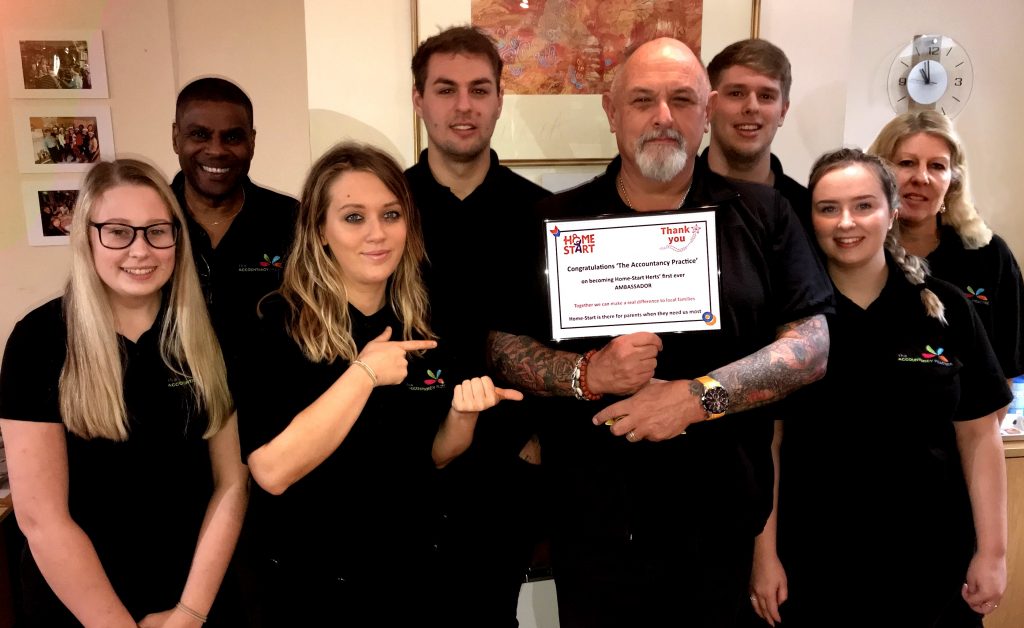 We have sponsored a charity CD in aid of Home-Start Herts for which we raised £400 of much needed funds.
Here's some information about the release thanks to the local paper
All money raised went to Home-Start Hertfordshire to help parents with children under ten years old, cope with the ever increasing stresses of bringing up a family.
We like to share our experiences of working with a family team and what we've learned along the way, here's one of our articles in The Sticks Magazine 
We believe we have the highest number of family members of any local business in our area with seven of our ten strong team being family members! 'When I started the business twenty years ago, with five children under ten, I had no idea that it would appeal to my sons David and Adam, and their other halves, who are taking the business forward. This has been a god send'
Inevitably succession planning has been a major consideration which has been carefully handled and executed. 'My two sons have been taking their exams non stop since they joined a few years ago, David for example has just passed his 22nd exam – all passed first time- and we now have capacity for expansion. We have an unprecedented number of new clients joining us, particularly because David and Adam are appealing to the younger entrepreneurs and we can provide a broader range of services. This will ensure the future of the business and is exactly what we were hoping would happen when we sat down last year to plan the full integration of the next generation. This organic growth has now resulted in some exciting role changes. I am delighted to announce that I have moved into Chairman role and David has been made Managing Director'.
We are proud of our family focus and can often be heard referring to it over the airwaves! A recent visit to BBC Cambridgeshire found presenter Charlie Thompson exclaiming that he'd never met an accountant quite like John, 'so full of life'! There's never a dull moment in our monthly 'work/life balance' guest slots on Cambridge 105 radio and we also sponsor shows on North Herts Radio.  You can find links to these in the section  below this. We are working closely with Home-start Hertfordshire, a charity who also focus on 'family', in the wider community and expect to become an Ambassador for the charity in Hertfordshire.
John sums up 'Our aim is to continue to spread altruistic family values into the wider business community and provide an holistic approach with seamless support for start ups and small business. Our 'door always open' policy encourages anyone who has a tax or accounts query to pop in without an appointment. We won't judge you, no matter what state your accounts are in! We love a challenge.  And ultimately we are hoping that one day we will welcome the third generation into our team!'
Following our finalist position in Hertfordshire Business Awards for Best Family Business, we've been interviewed by Accounting Web UK  about succession planning and leadership training and also have written a two part feature for our local magazine The Listing on Working with your family.
If you'd like to read the first part, it's here!
Great service, great advice, and a great team!
Ged, Business Support Shop Ltd
They have been indispensable in helping us run our business.
Edwin, Rickmansworth Medical Ltd
Honest and straightforward advice makes The Accountancy Practice stand out from the crowd... they're always happy to help.
Simon, Vicon Solutions
Our Fees
Have you ever opened your emails and been slapped in the face with a huge accountancy bill you weren't expecting? We provide a fee structure which offers peace of mind.
Flexible and Fair
We operate a monthly subscription pricing model. Which means you pay a fixed amount each month which is agreed in advance and reviewed every six months.
Being unsure of how much professional services are going to cost you is the last thing you want right now. Cash flow planning is more essential than ever and reliable information is what you need.
Rumours abound about how accountants charge for their services and to be fair, there are different methods of charging, by the hour being the most common method historically. Which means that you might not get in touch for fear it's going to hike up your bill. Which is the last thing you, or we, want for your business.
Our monthly payment agreement means you can plan what you need from us and know exactly how much it's going to cost you, right from the start.
Fees once quoted are fixed while your business conditions remain the same and sre payable via a monthly Direct debit. Meaning you never have to worry about a large accountancy bill wreaking havoc with your cash-flow and we've also abandoned the stress inducing 'bill by the hour' approach. This means you have unlimited access to us all by phone, email or face to face visits if you need it and what's more you'll find we're down to earth, straight talking, hard working people, just like you.
Our new more transparent pricing structure is a deliberate business policy as we feel you should benefit from your hard graft, not us.
And there's nothing more satisfying for us to see you plough that money back into your business and watch it grow, or spend it on life's little luxuries, which for many people is one of the reasons they started the business in the first place!
So let's remove the mysticism and help you get your business to the next level with no nasty surprises.
Please call David on 01763 257882 to talk about what you services you need and we can tailor a quote for you to consider.
Or if you'd like to see which services we provide, please click here and see what services we offer and then give David a call or email David@theaccountancypractice.com
About Us
Not your average bean counters that's for sure! We are accountants not just because we love figures but because we also love people! Over the last forty years in business John has noticed that there's recurring themes arising from his clients, and they don't just relate to the 'black and white' financial aspect of their business.
In fact your figures are often just the tip of the iceberg, the 'indicators'.
Here's a little intro from John and David (if you've not already watched it) about our values.
David and his team want to support the whole of the business, especially the business owner, in achieving balance in three key areas : Wealth, Health and Harmony. So we thought you might be interested to know about the people who work for you, and not just what they do from 9-5…
Come and read more about us
Interviews and Features
Here's some of the articles we're delighted to have had published on external sites. Some are online and also in print. If you click on the image, you can read our take on a range of subjects which affect many small businesses and start ups. We hope you find them food for thought. Do get in touch if you'd like to discuss any of the content, we'd love to hear from you.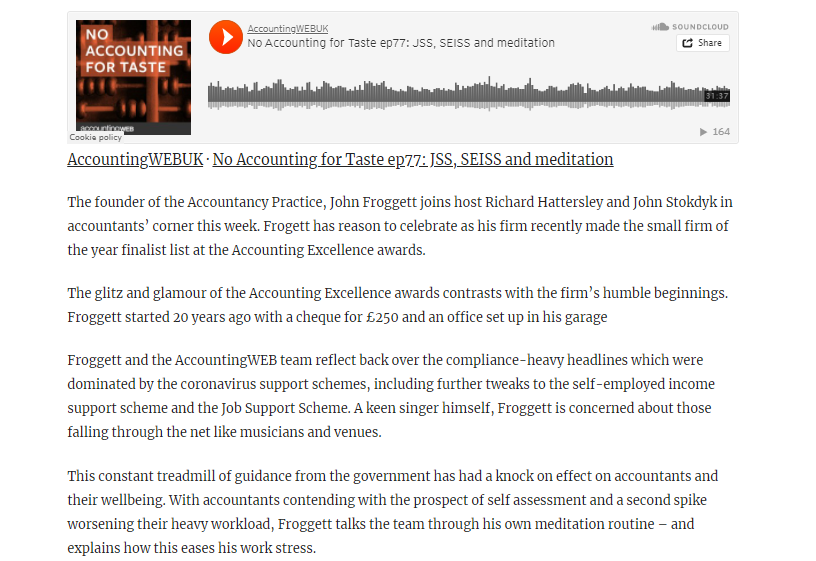 Please click here to listen to the podcast described above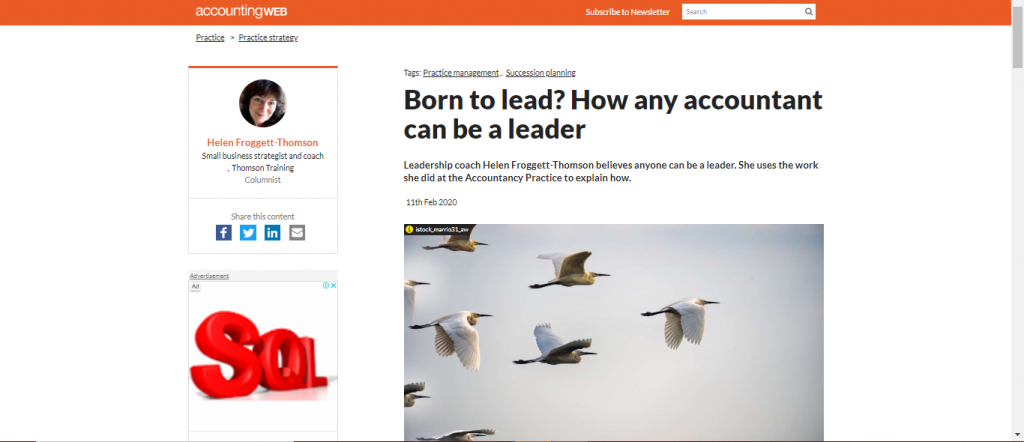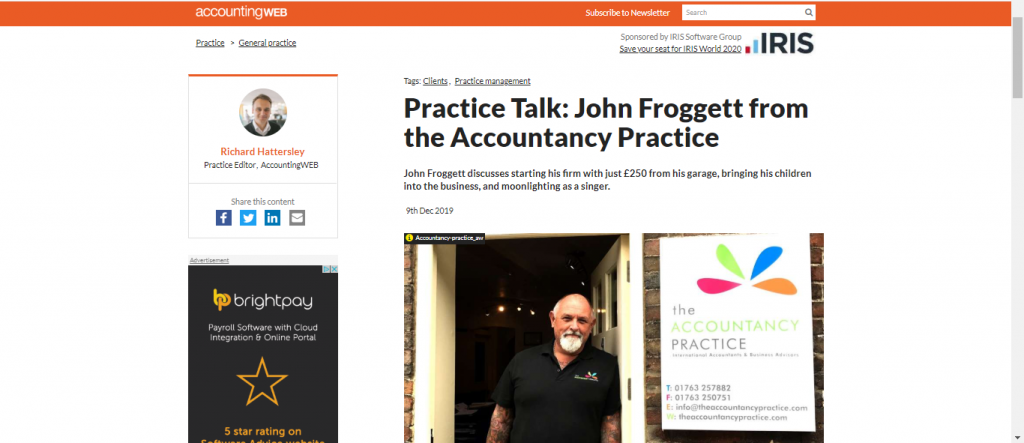 If you would like to read the Embody double page spread, please click here to read the text document.
We'd love to hear from you if you'd like to see if we're the right accountancy practice for you. Please ring us now for a chat on 01763 257882 or if you prefer, get in contact here. Really hope to hear from you soon!