Community Grants and Sponsorships
Welcome to our page about the community fund grant scheme which we ran in 2021/2 and the projects we support on an ongoing basis.
During 2021/2 we donated thousands of pounds to local causes. We were delighted to meet the people who were awarded the grants and found the whole experience completely rewarding. We made videos of each recipient and you can watch them below if you scroll down.
Moving forward we are expecting to donate money to the local and regional community on an ad hoc basis and so, if you know of an organisation or an individual who needs help, please feel free to get in touch via email to Helen@theaccountancypractice.com.
At the end of 2022 we made a large donation of £1000 to help three local families 'have a Christmas', which was arranged by local community award winning pioneers, the Kaotic Angels.
We also sponsored the first awards run by The TCC, an organisation set up by one of our Royston Reel interviewees, Charlie Deakin Davies, which creates a safe environment for people of all gender presentations to express themselves authentically and collaborate on creative projects. We filmed what John had to say about the reasons behind this, which you can watch below.
We also invited Grant Prest who set up the North Herts band of bikers, the Kaotic Angels, into the office to tell us all about the organisation.
We were really delighted with the exposure we were able to generate within the local community.
Here's some pictures, please scroll down to visit the pages we've set up to tell the story of the individual grantees.
Click here to read the story in January 2023 in the Royston Crow (front page no less!) about the Kaotic Angels grant.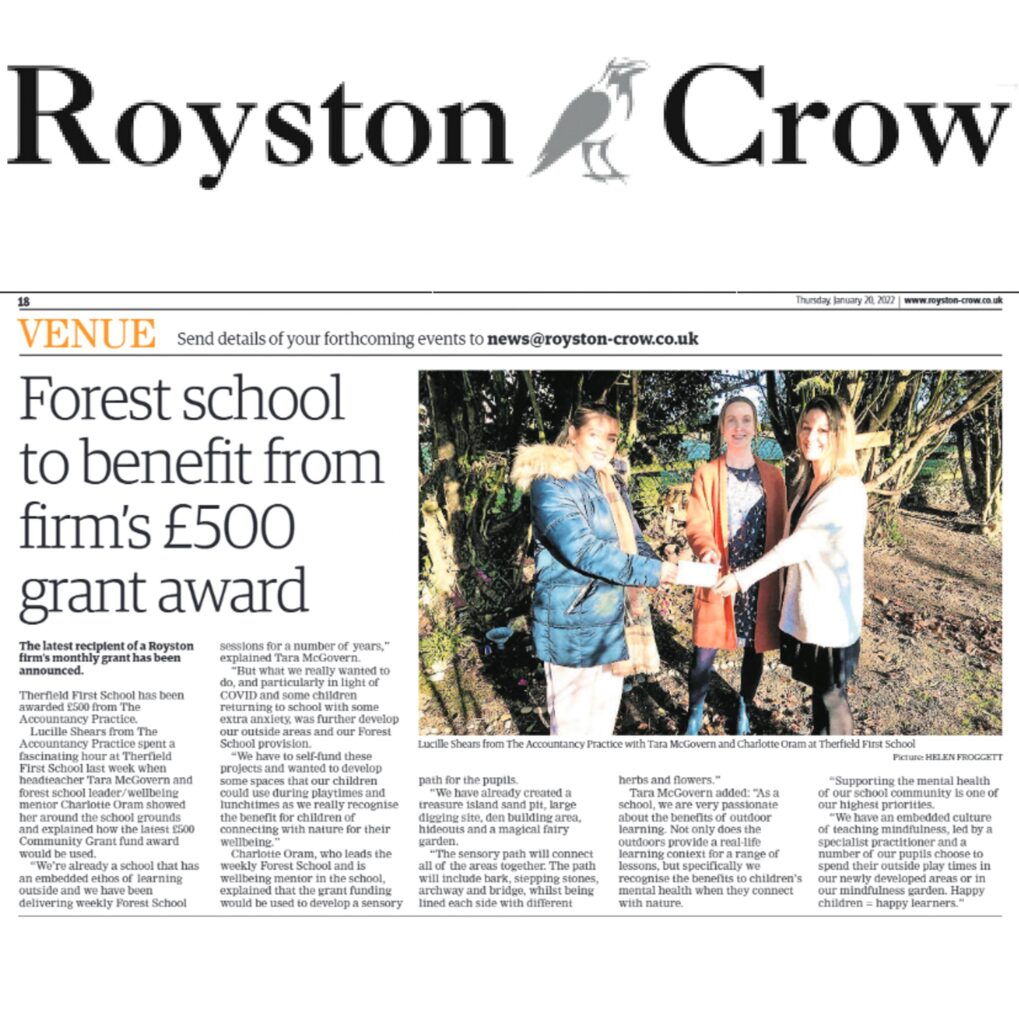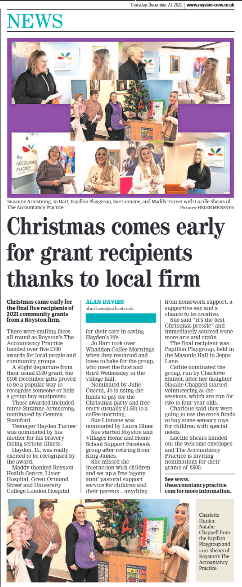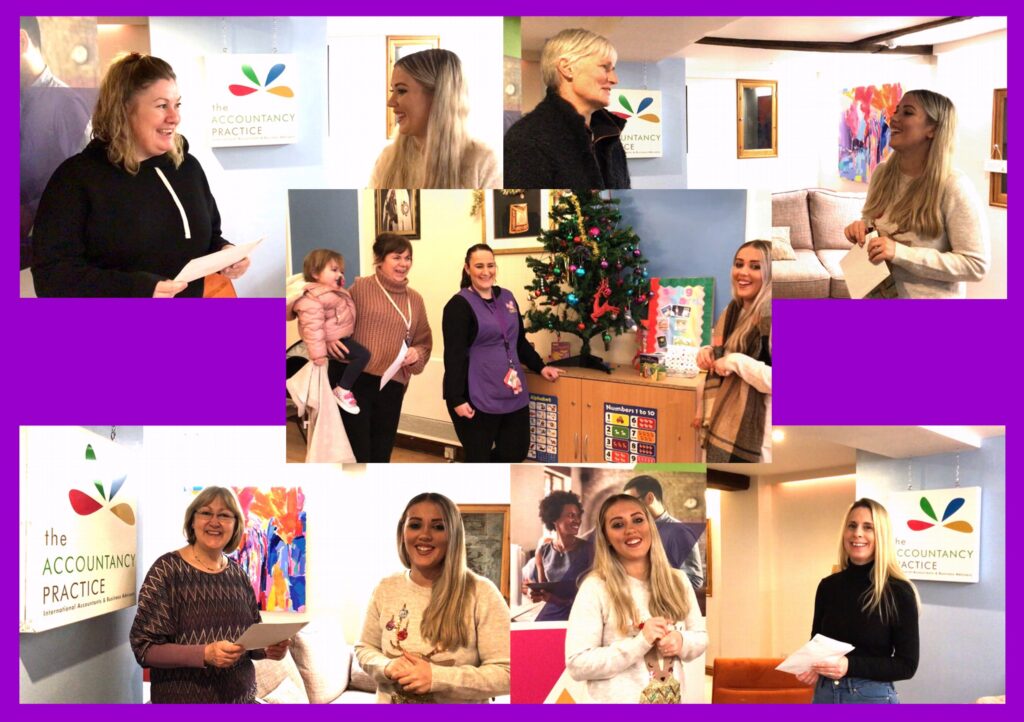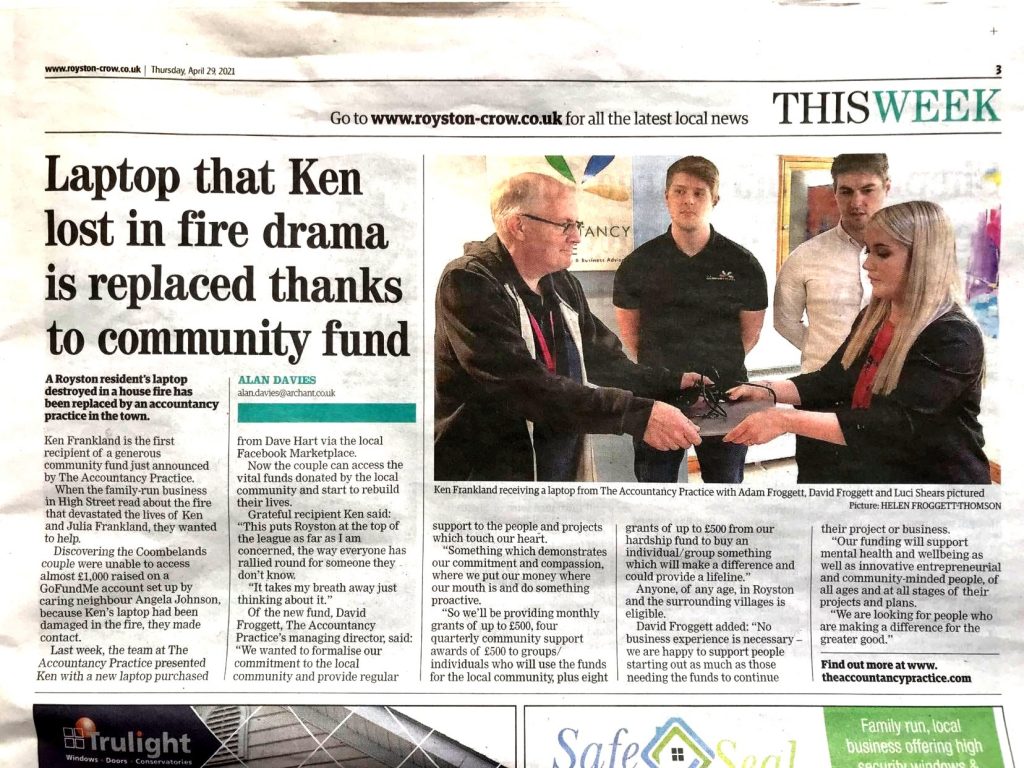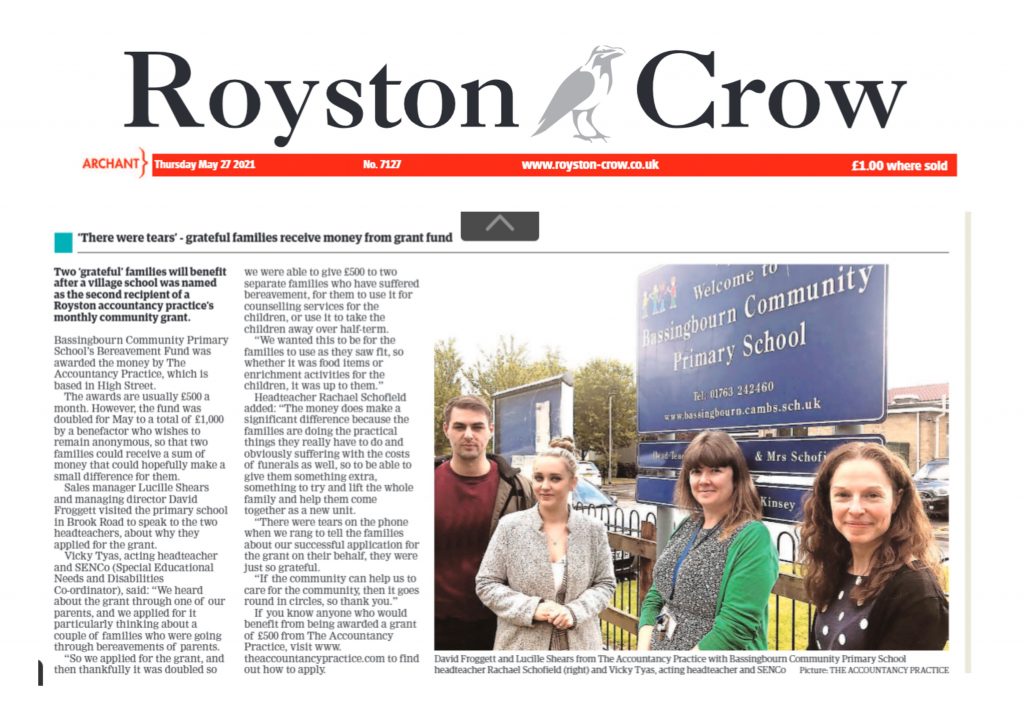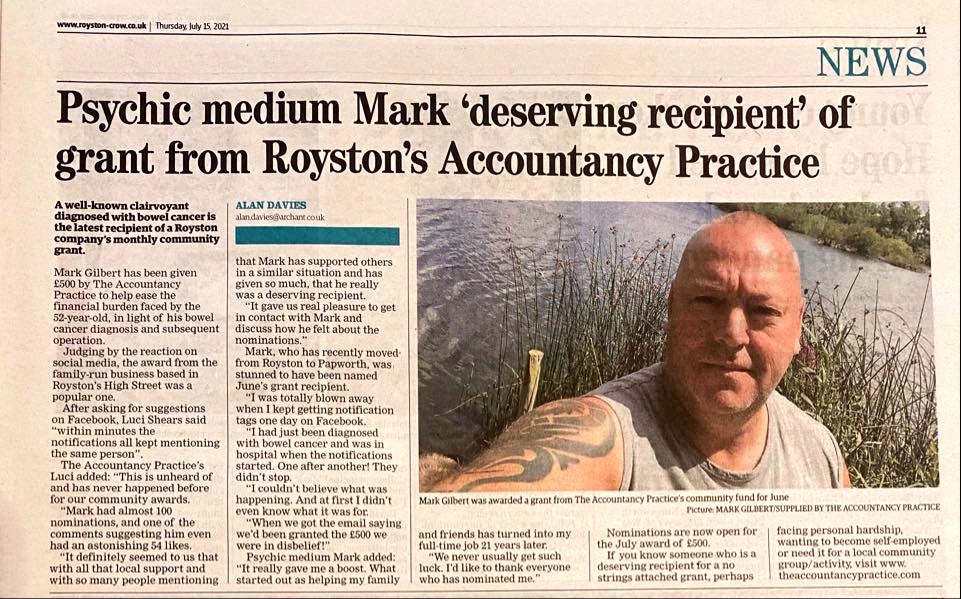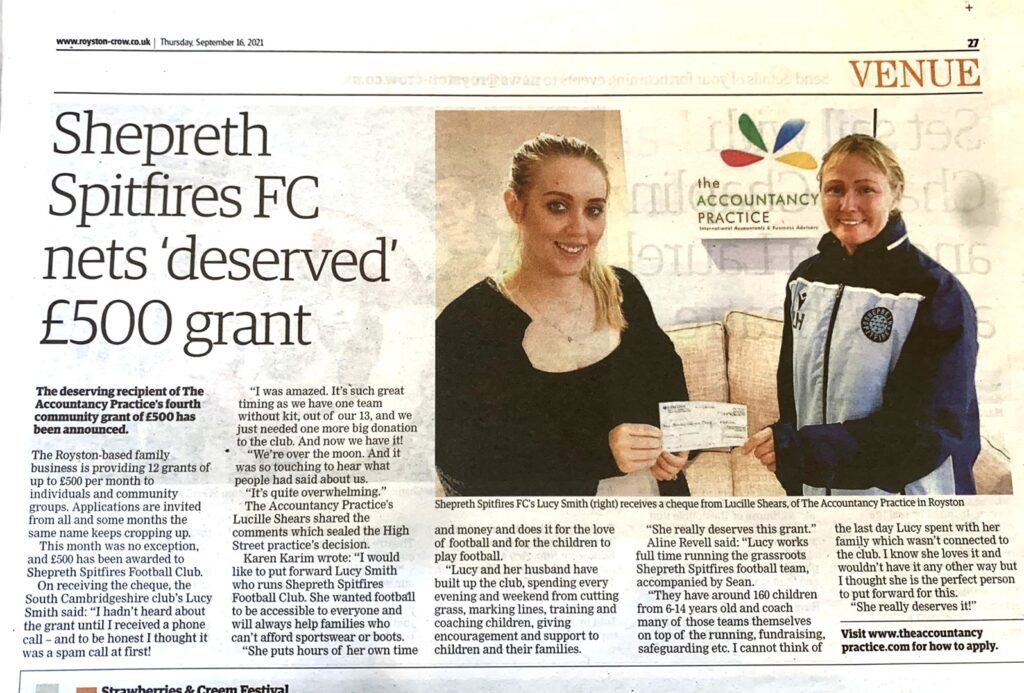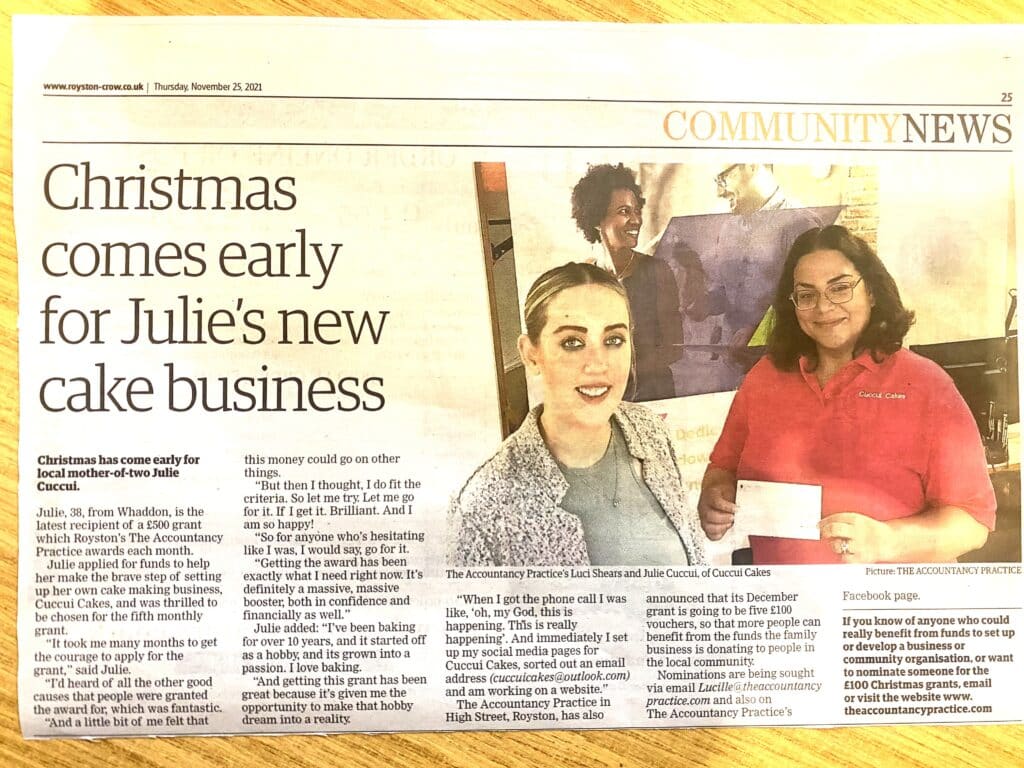 Find out how December 2021's grant was different to the others – such a lovely video we wanted to keep it in.
Here's David and Adam explaining what the grants were about and why we were doing them.
What and who are the grants for?
The grants were individual monthly payouts of £500 to individuals or community organisations.
Community Support: Community groups or clubs who we felt would be able to use the fund for the greater good.
Community Outreach: Individuals also benefitted from payments of up to £500 which came from our hardship fund to buy an individual an item(s) which they vitally need. This could be equipment needed to become self employed, seed corn finance, or perhaps a grant which can be used to access matched funding, or something which will make a difference and provide a lifeline at a difficult time.
Who could apply?
Everyone in Royston and the surrounding villages- roughly within a ten mile radius of Royston.
There was no age limit.
No prior business experience necessary – we are as happy to help people starting out as much as someone who needs the funds to continue their project.
Our funding, both one off donations and as part of the grant programme, will support mental health and well being as well as innovative entrepreneurial and community minded people, of all ages and at all stages of their concepts and projects.
Just to reinforce, we are looking for people and projects where we can help you make a difference for the greater good.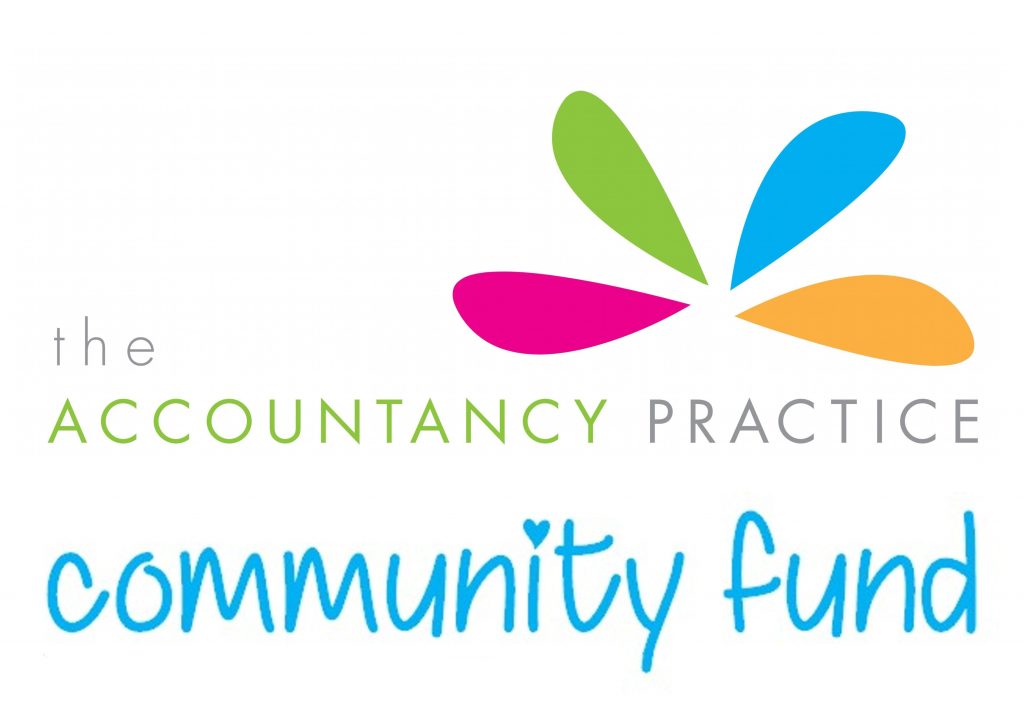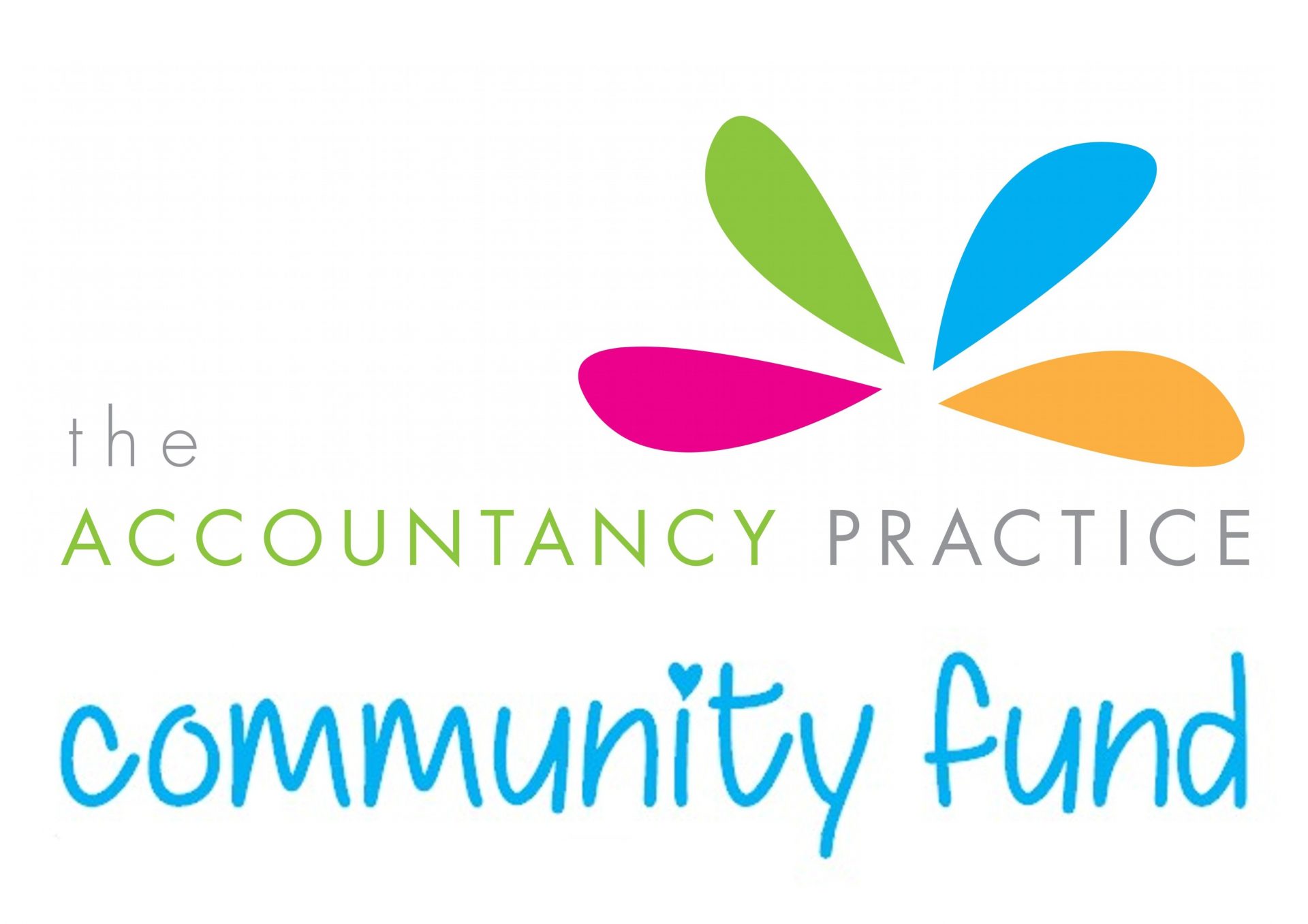 Click here to read about April's recipient Ken Frankland
Click here to read about May's recipient Bassingbourn Community Primary School 
Click here to read about June's recipient Mark Gilbert 
Click here to read about our fourth recipient Lucy Smith from Shepreth Spitfires Football Club
Click here to read about our fifth recipient Julie Cuccui from Cuccui Cakes
Click here to read about our five recipients in December 
Click here to read about our most recent recipient Therfield First School 
If you would like to hear Luci talking on BBC Radio Cambridgeshire about the grant scheme, please click here