Lucy Smith from Shepreth Spitfires Football Club receives fourth Community Grant
We are trying to get the word out about our £500 grants and while this month's recipient had not heard about it, some other people who know her had!
We invited Lucy Smith into our office to hear the lovely things people had said about her and asked her about her club, which is now in it's third year.
Delighted to open our local paper and find this feature about our latest Community Grant awardee today in the Royston Crow. So glad to be able to help Shepreth Spitfires Football Club and thanks to those who nominated Lucy Smith for the £500. If you know anyone who could be considered for our next grant, please email Lucille@theaccountancypractice.com or visit our website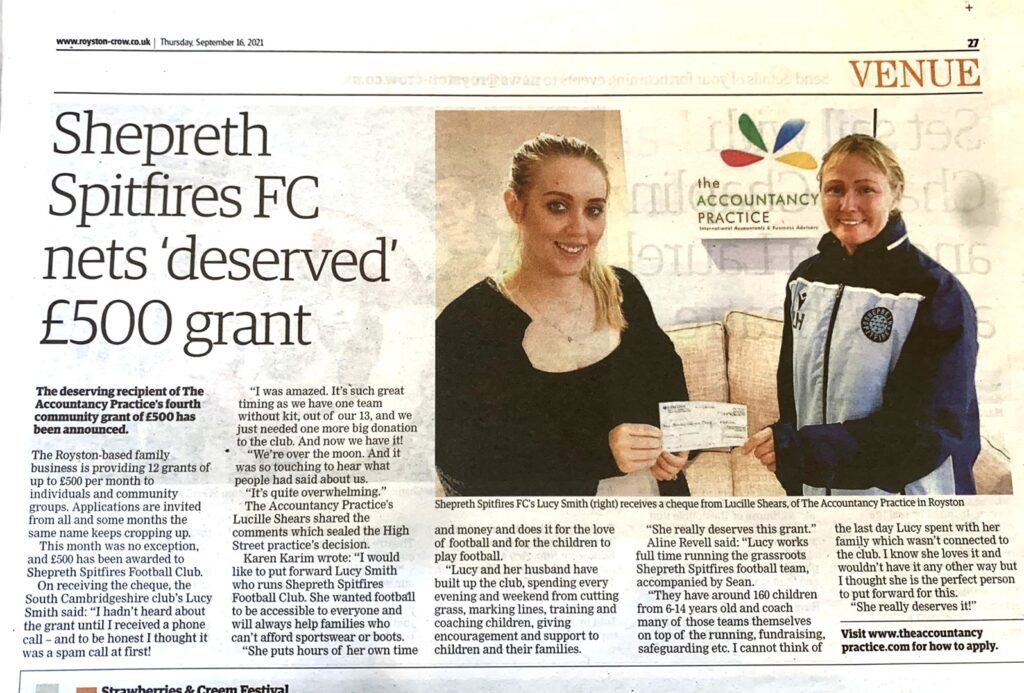 In this video Lucy explains what motivated her to do it and the plans for the future, plus what she intends to do with the money!
There's also a lovely piece in the Royston Crow about this which you can read here
If you know anyone who might benefit from a grant of £500 please read more about how to apply here.
or email LucilleShears@theaccountancypractice.com
We look forward to hearing from you.