TV, Radio, Press, Magazine and Online features
We get out and about, talking on radio shows, local TV shows, speak at events and write about our ideas for making life as simple and enjoyable as possible! Your work life balance is very important to us and we try to lead by example! Please click on the image to be taken to the article (if it's online – most are)
If you would like to subscribe to our newsletter please click here
You  might have seen that we're in the finals for a national 'small firm of the year' accountants awards. Thank you to The Comet, the Royston Crow and The Listing for featuring our news online and in print. Here's the feature in The Listing if you'd like to take a read.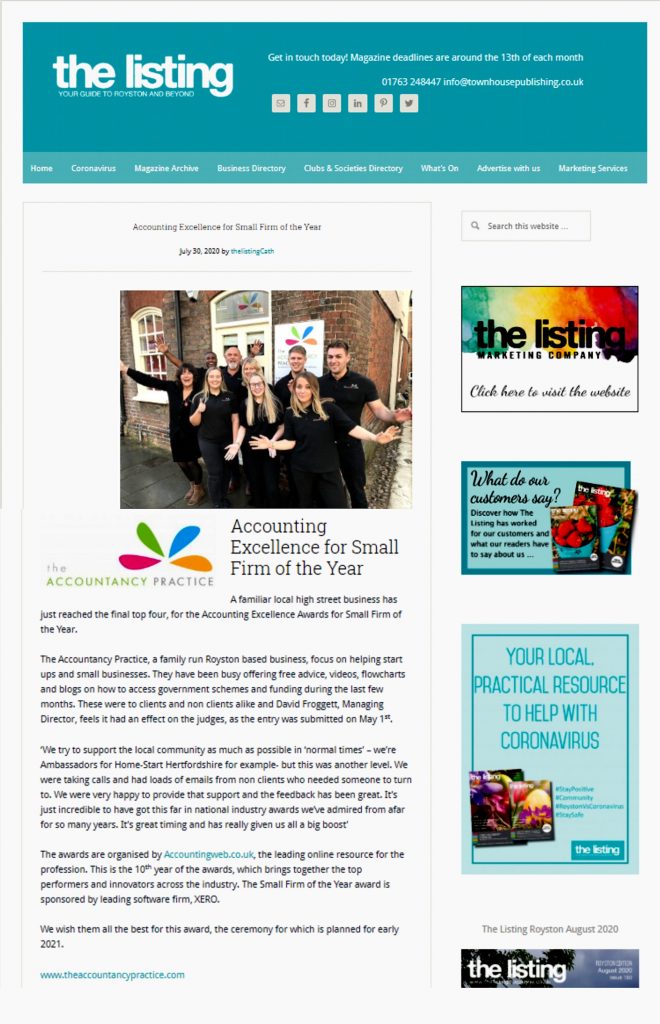 We strive to offer free advice to our local community and business users. Even if they are not clients. And we have dealt with many enquiries from non clients, especially over the last few months. We have done this actively since Covid has forced everyone to take real note of government announcements and schemes, which change rapidly. It's great when the local papers also support our efforts and spread our information to reach as many people as possible.
Click here to read the online (longer) version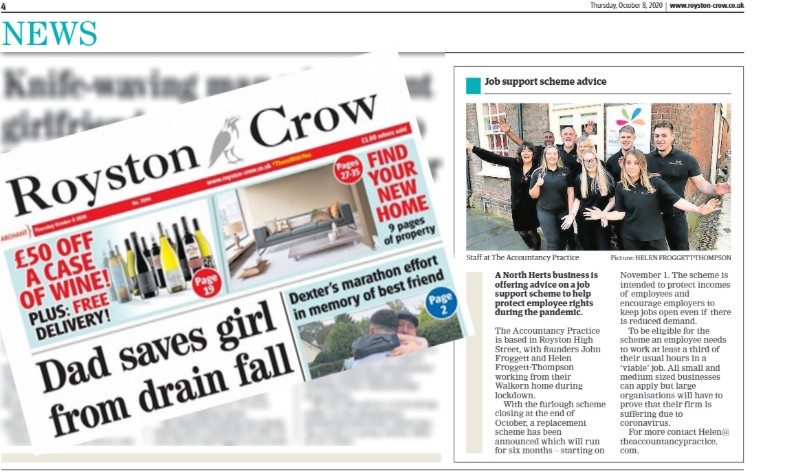 Great support for the new mentor scheme, which is being run by a team which includes our Helen Froggett -Thomson.
Click here to read the feature and find out about the Hertfordshire based scheme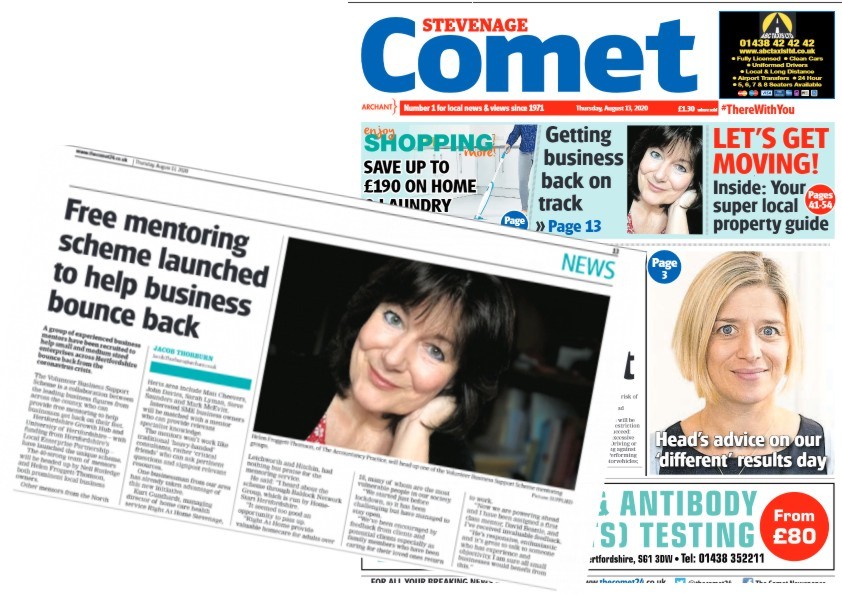 We designed a unique flow chart which helps people navigate through the various options presented by the government in response to Coronavirus. We're been delighted to have it featured (and checked out) by leading industry portal Accounting Web and also in all the Hertfordshire newspapers and on their Coronavirus Live feed.
Please click here if you'd like to download the flow chart for yourself so you can read it more easily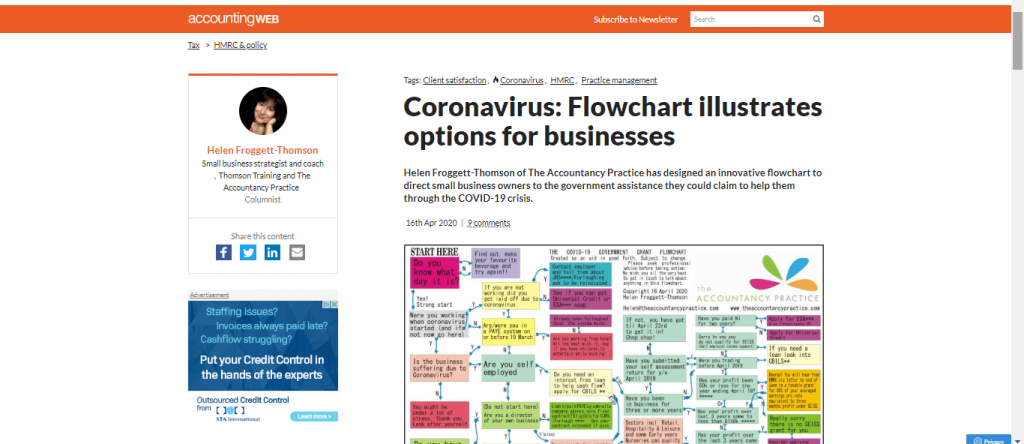 We were chuffed that The Royston Crow featured our flowchart and tips across a double page spread. It is not available online but you can download the flowchart for free here
And the text can be read here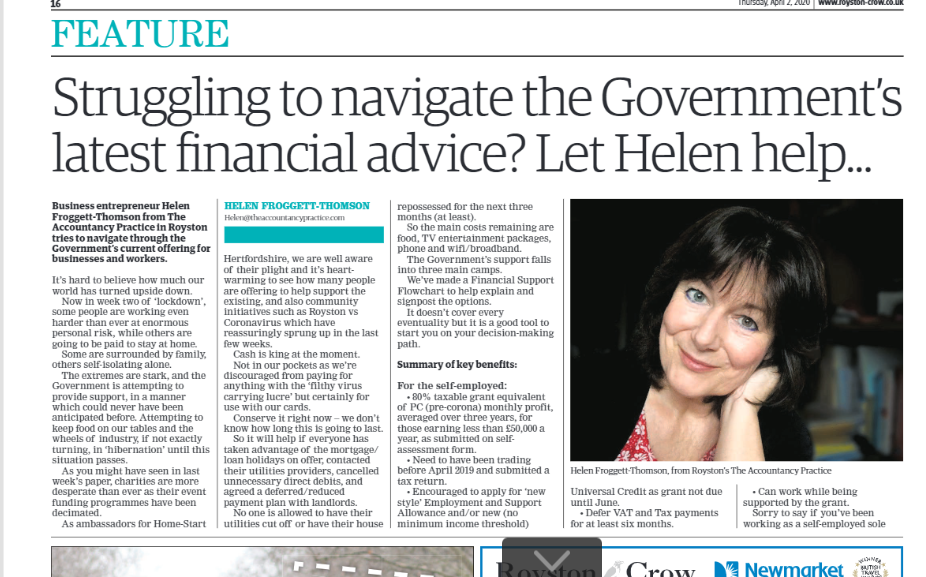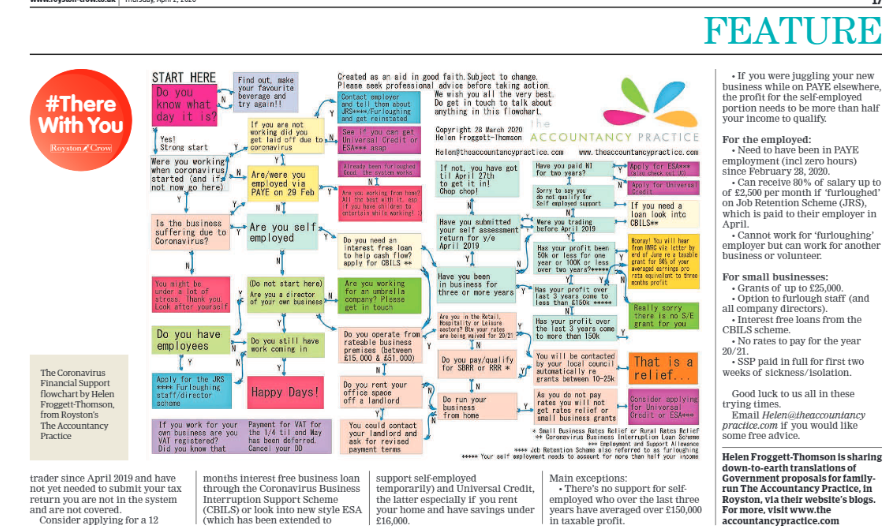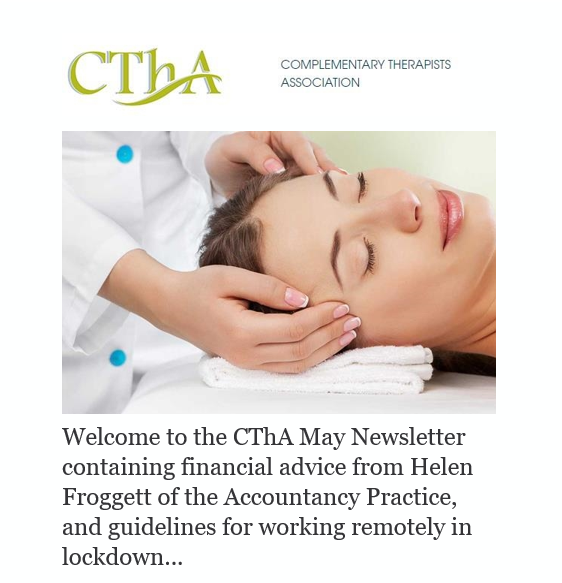 Click on the image above to read the content 
Two of the articles which made it into the four Archant Hertfordshire Coronavirus Live Updates.
If you click on the images you will be taken to the blog posts they relate to.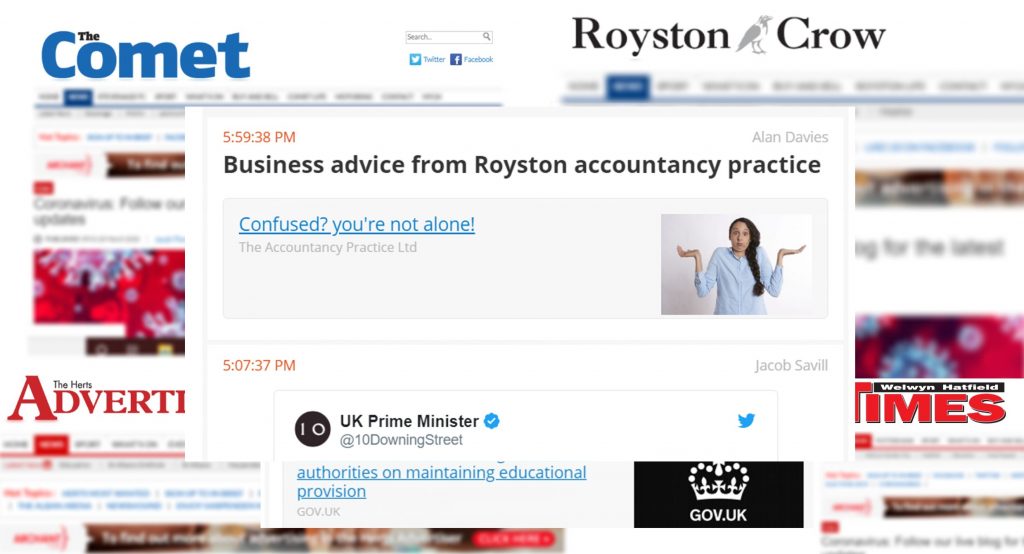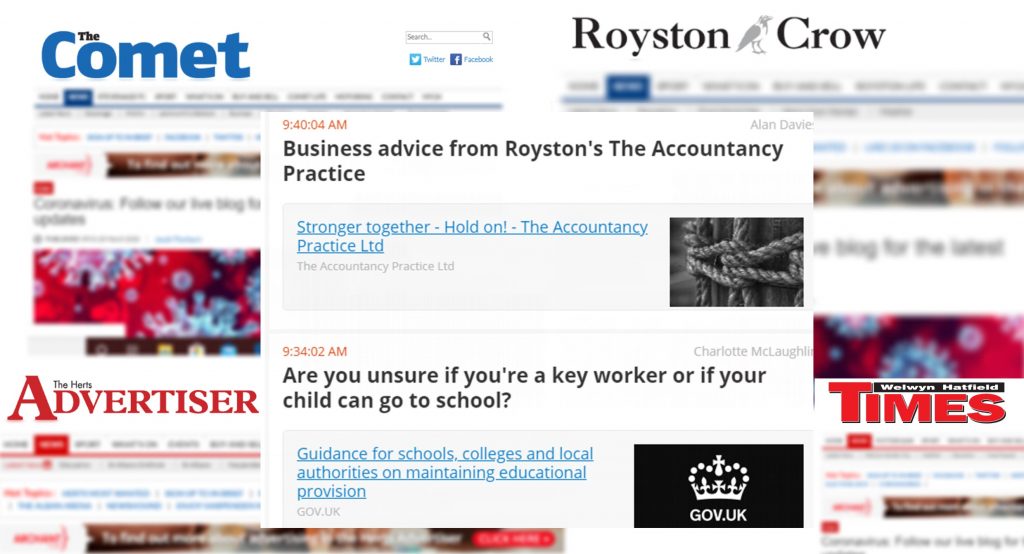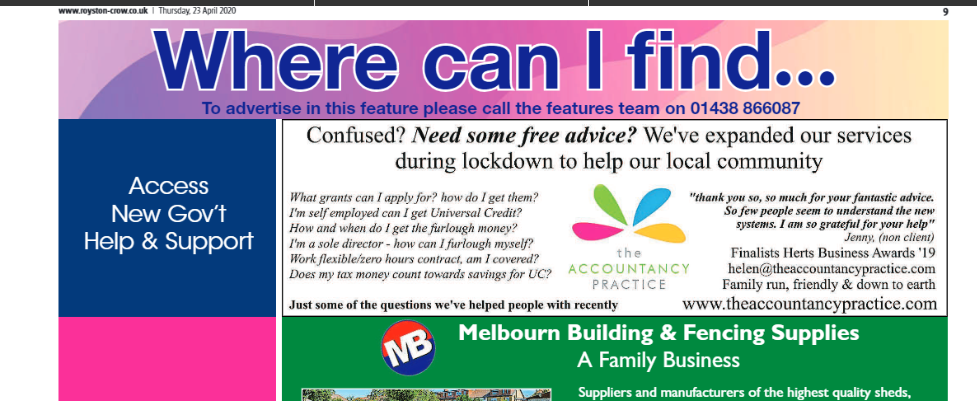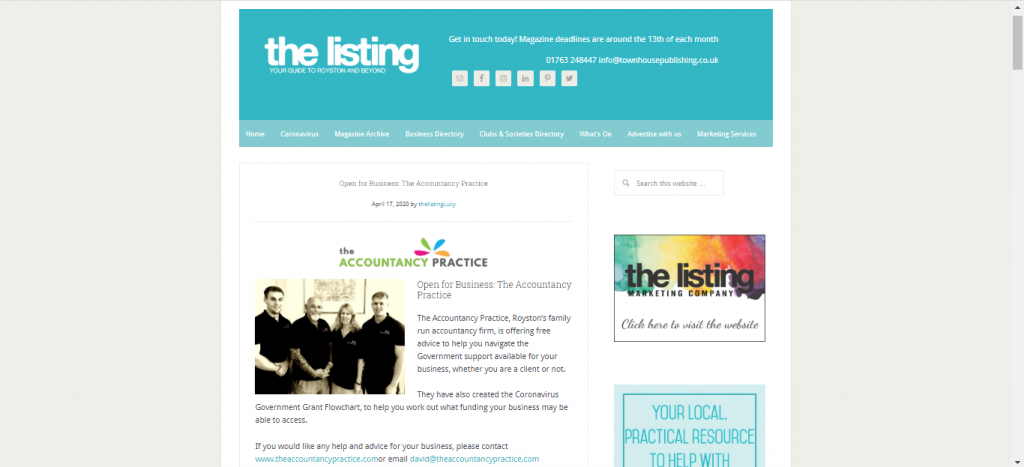 We've been interviewed for three radio shows too, here's a recording from one of them if you'd like to have a listen! Thank you also to Leigh Chambers Cambridge 105 and Bee Phillips from North Herts Radio for having us on.
Helen was interviewed for the Brian Player Acoustic Cafe Show on Wey Valley Radio

BELOW ARE FEATURES WHICH WERE PUBLISHED BEFORE CORONAVIRUS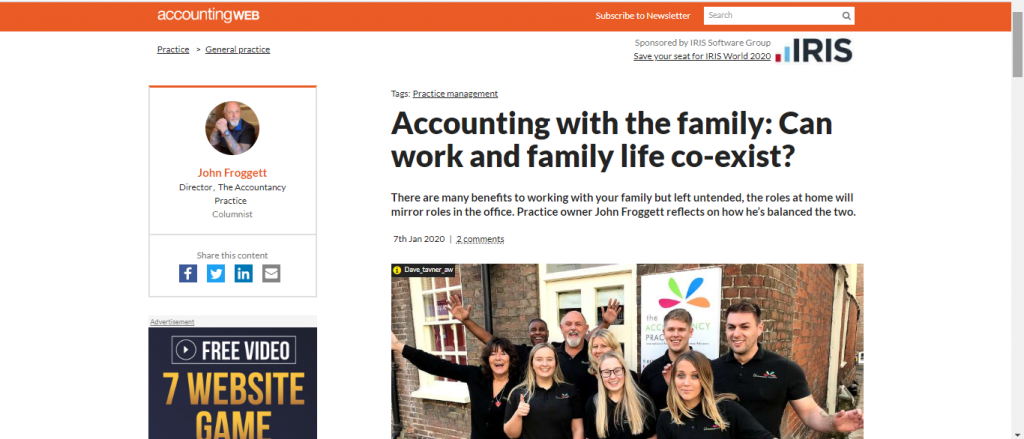 Click here or on the image to read the feature in Accounting Web about working with your family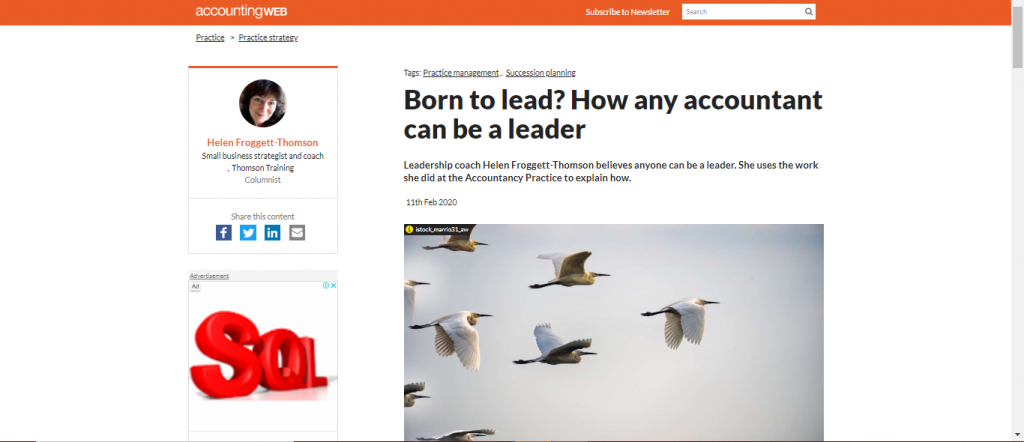 We were delighted to be asked to be a case study for a feature about leadership development – please click here if you're interested in reading the feature in Accounting Web which was published in February 2020
If you would like to subscribe to our newsletter please click here
As you probably realise by now, we are active advocates of self care and believe we should take responsibility for our lives. Here's a cross section of what we've been up to, ranging from meditation to time management, the value of volunteering, tips for running a family business and attracting positive things into your life.
PUBLISHED ARTICLES
If you are interested in reading articles on the topics below which have been kindly published by The Listing please click here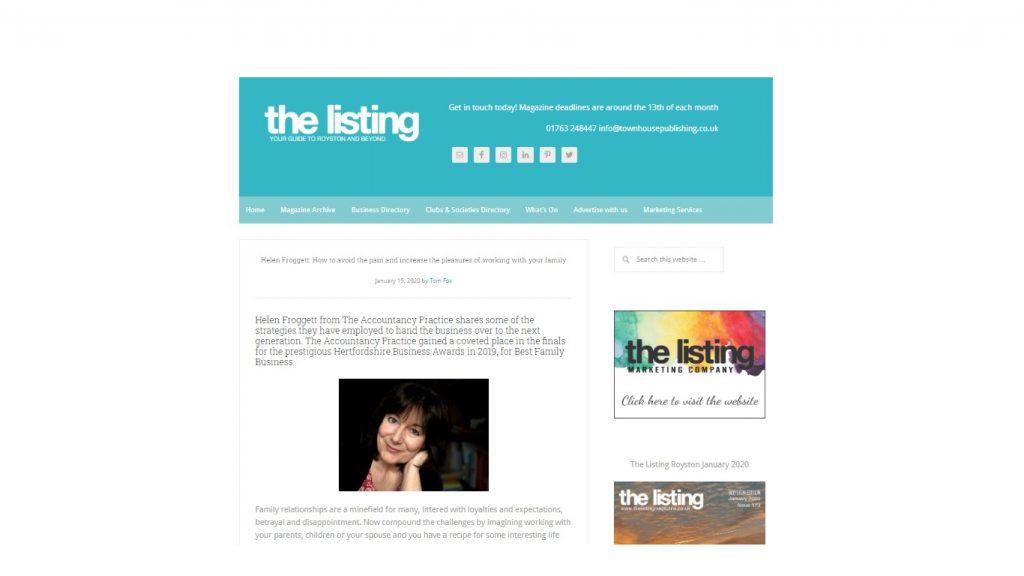 Trials and tribulations of working with your family (Part 1)
Working with your family (Part 2)
Social Anxiety – secrets of small talk
Attracting abundance (drawing all that is good into our lives and the lives of those around us)
Finding the me in time (time management, saying no and prioritisation)
The value of volunteering (to ourselves as well as those we help as well as our organisation)
Meditation – John offers some tips on World Meditation Day
If you would like to read the full text for this article above, please click here 
IF VIDEOS ARE YOUR THING…
WE HAVE A YOUTUBE CHANNEL AND YOU CAN WATCH OUR VIDEOS HERE
IN PRINT…
Double Page spread in Embody – the Magazine for the Complementary Health Association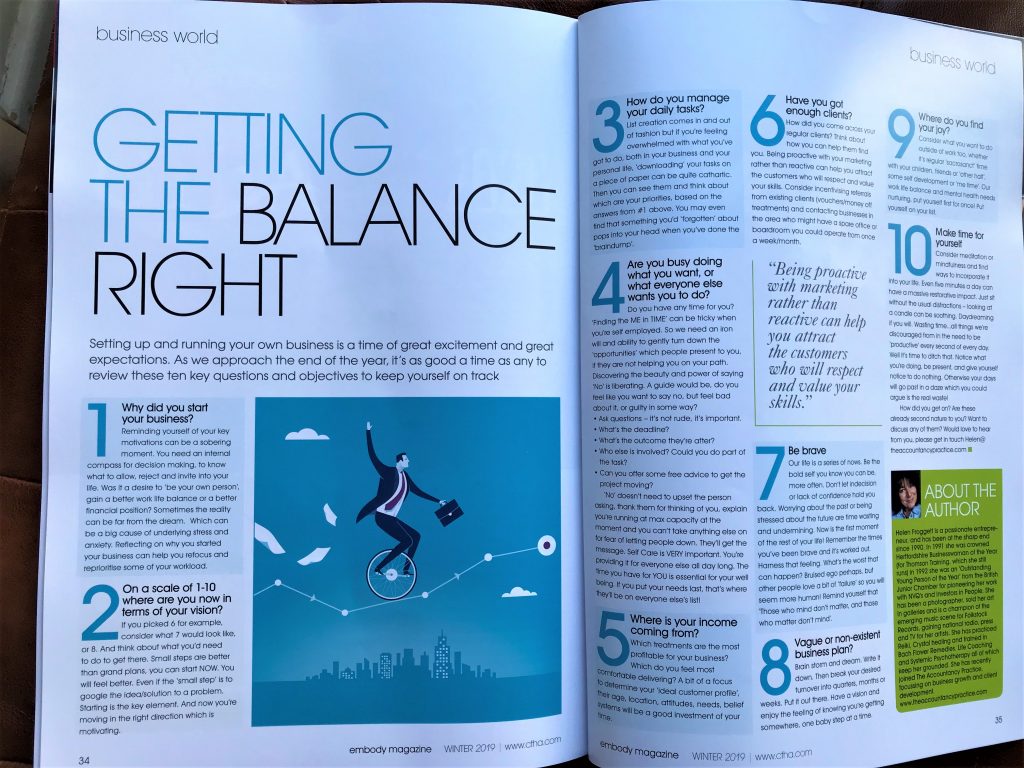 THE STICKS MAGAZINE (unique commissioned pieces even though they have similar headings to those above)
Social Anxiety – Secrets of Small Talk
SPEAKING EVENTS
John also speaks about the importance of Meditation and how it transformed him from Mr Angry!
Here he is talking to Stansted Business Forum in November 2019 
Helen also spoke to the same group about Finding The Me in Time
RADIO SHOWS
We also visit Cambridge 105 on a monthly basis to talk about our chosen work life balance topic of the month. Thanks to Leigh Chambers for having us on her Friday morning Show (around 11.20am) on the first Friday of the month.
The audio (and mostly the videos) of these interviews are here:
Beating Social Anxiety – secrets of small talk
LOCAL TV SHOWS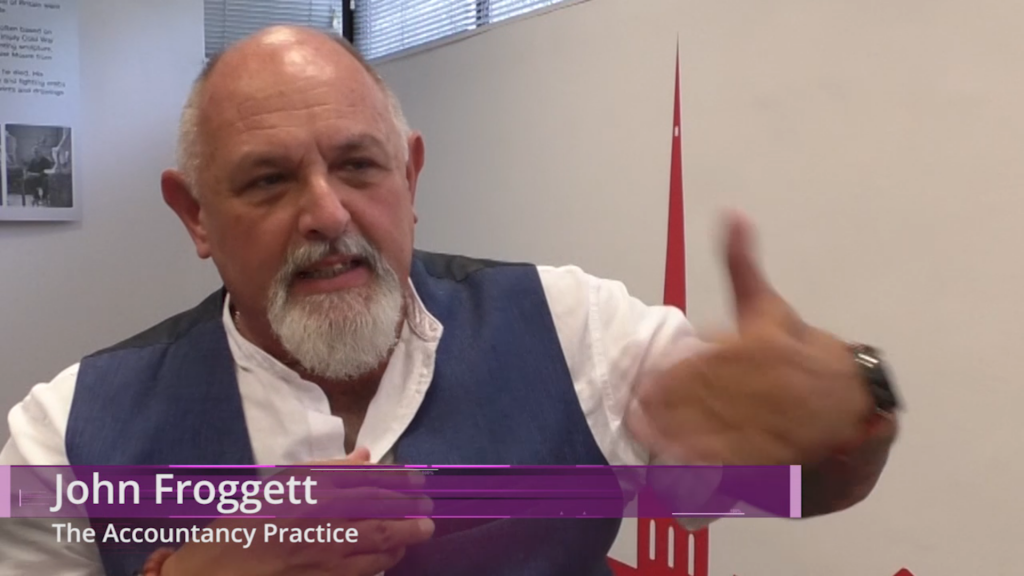 Norfolk Live TV thanks to Amie-Beth Steadman for the interviews
The changing face of accountancy – the importance of mentoring
PRESS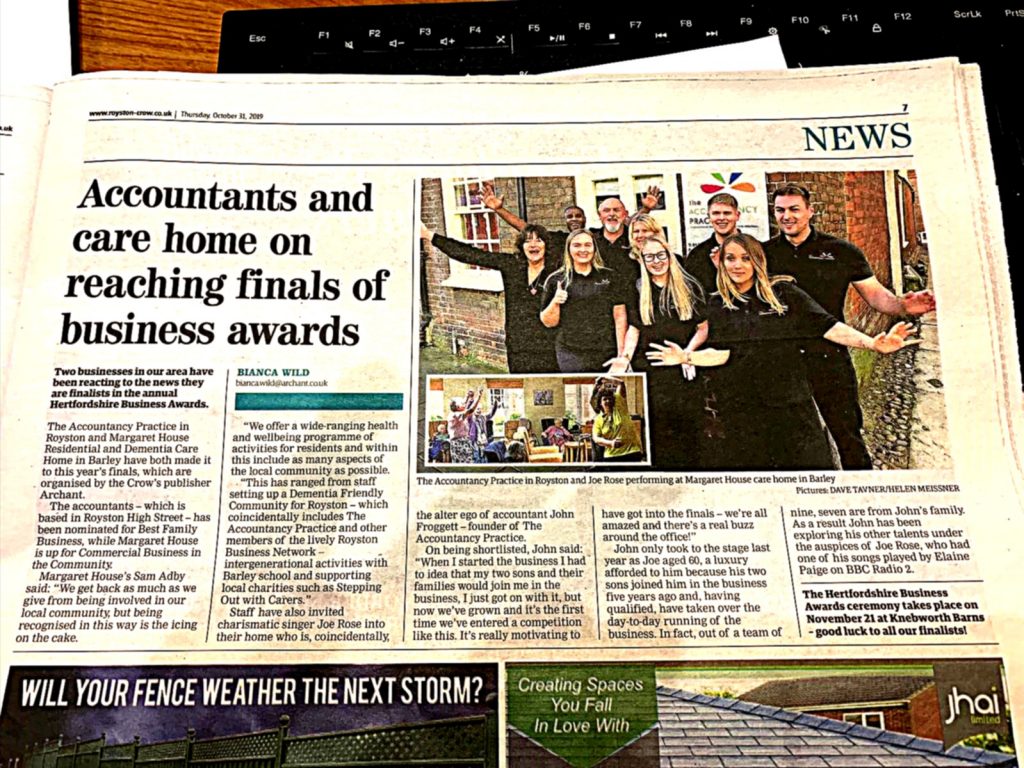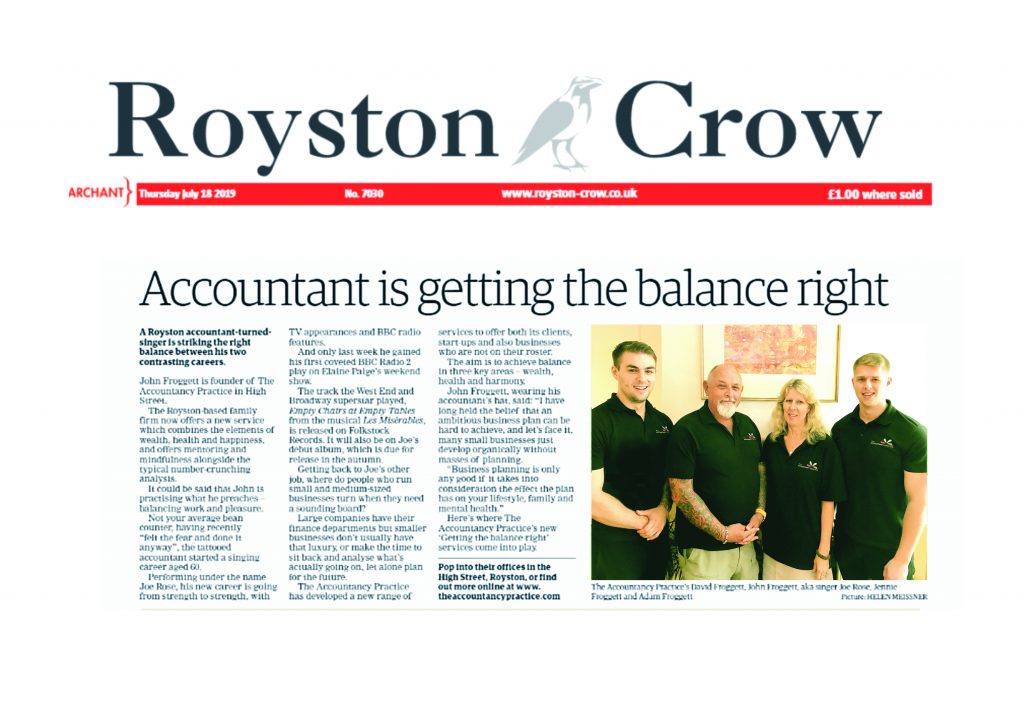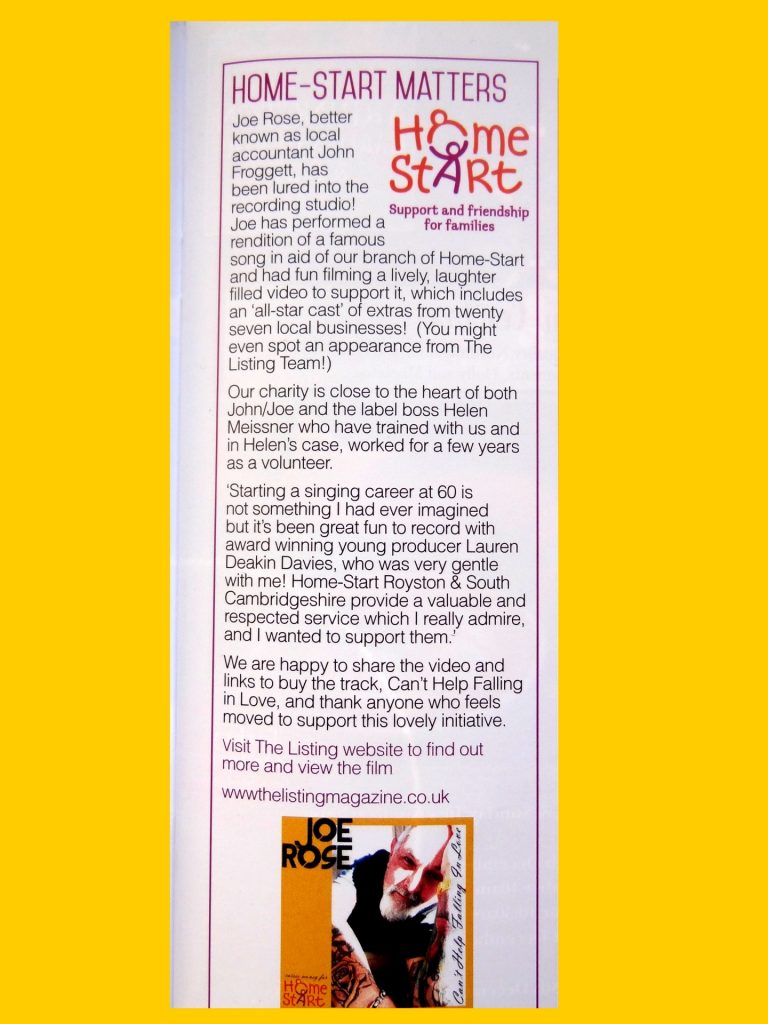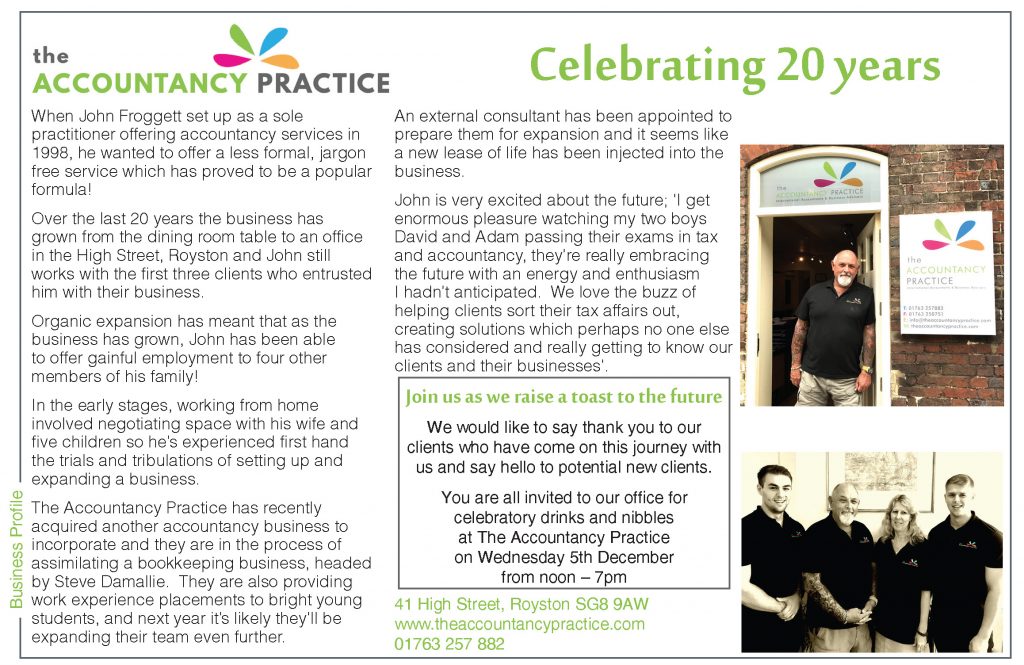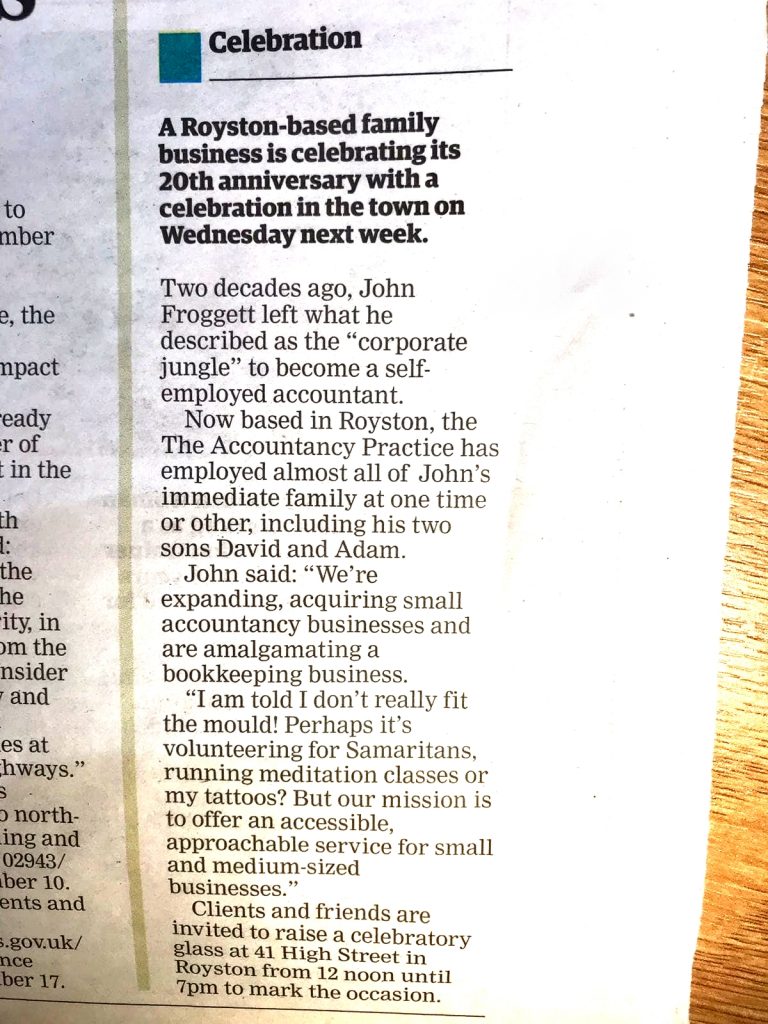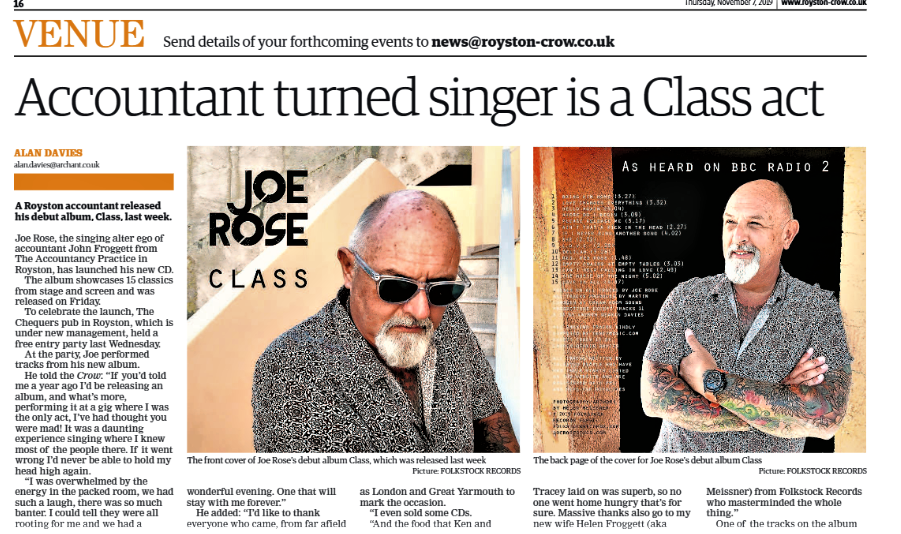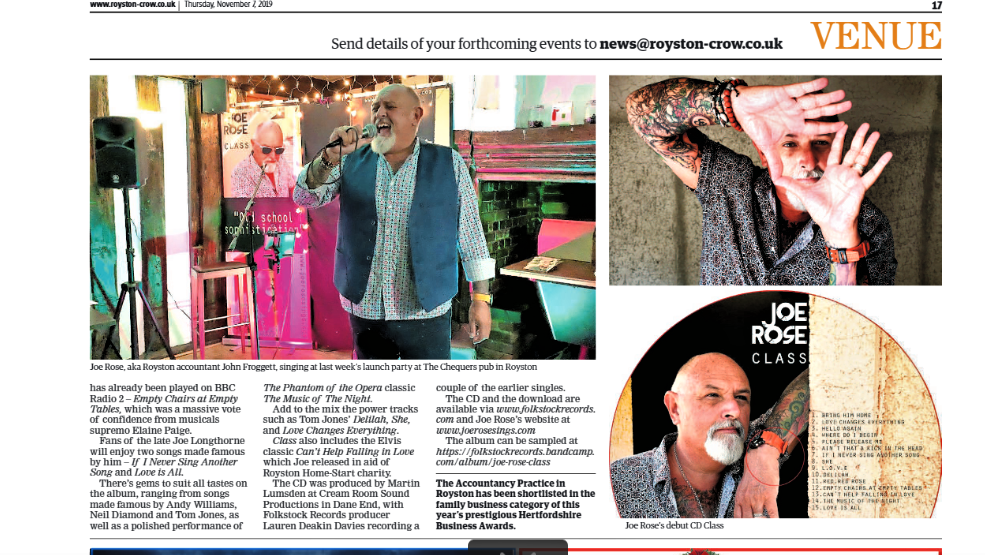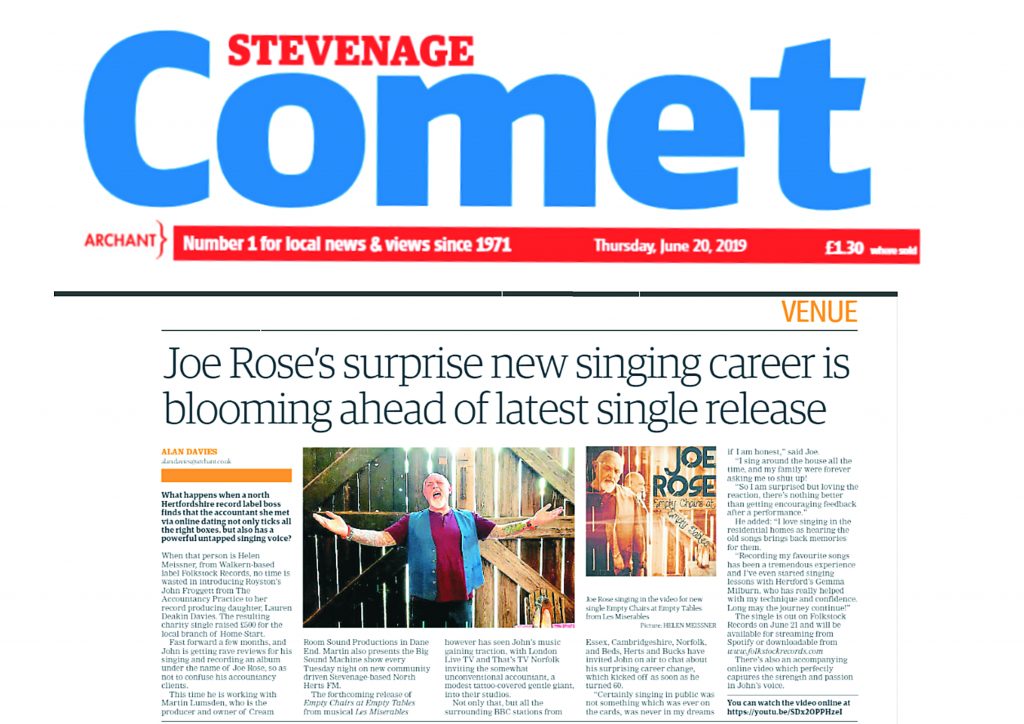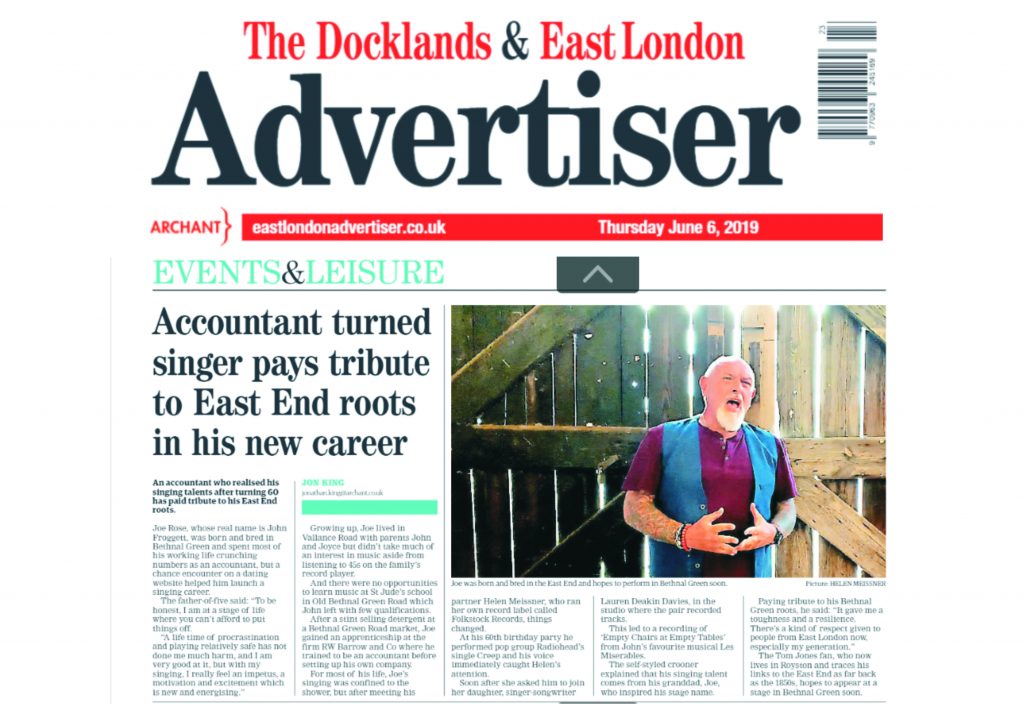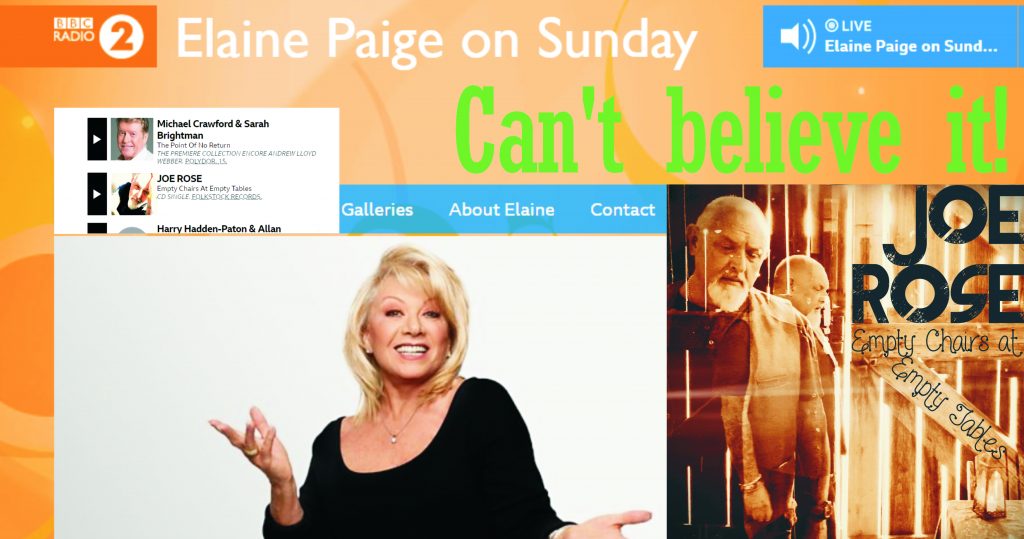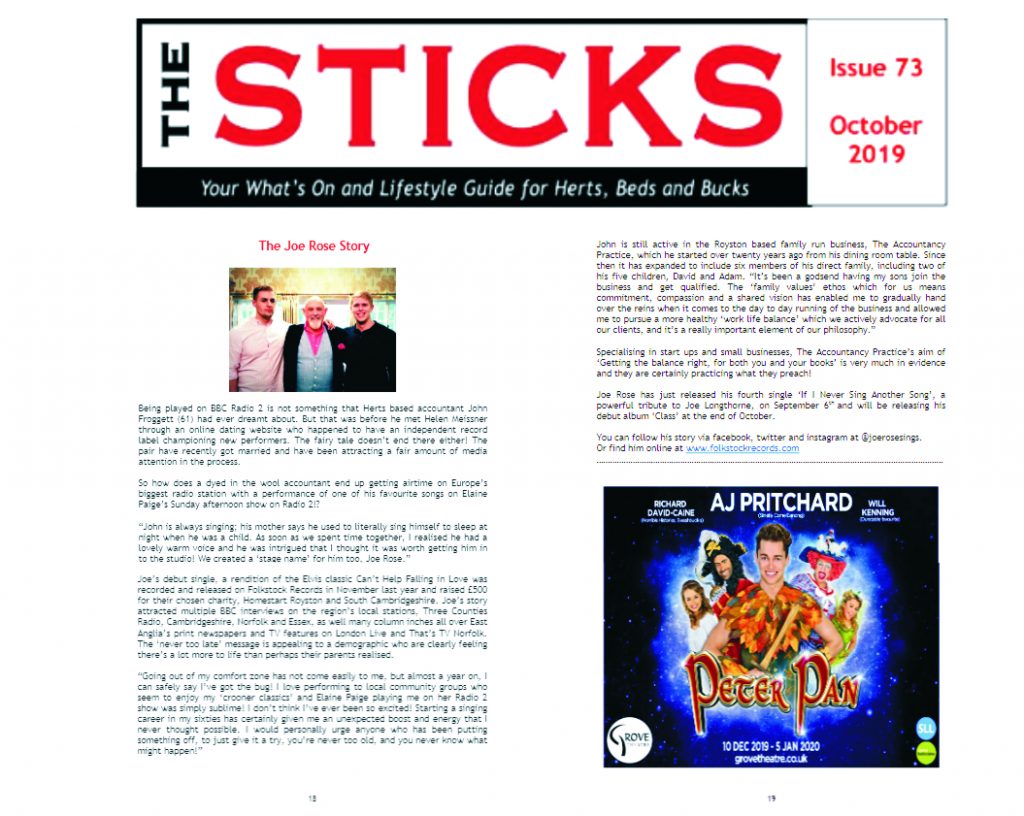 To read this feature about how and why John's sons are taking the business forward, please click here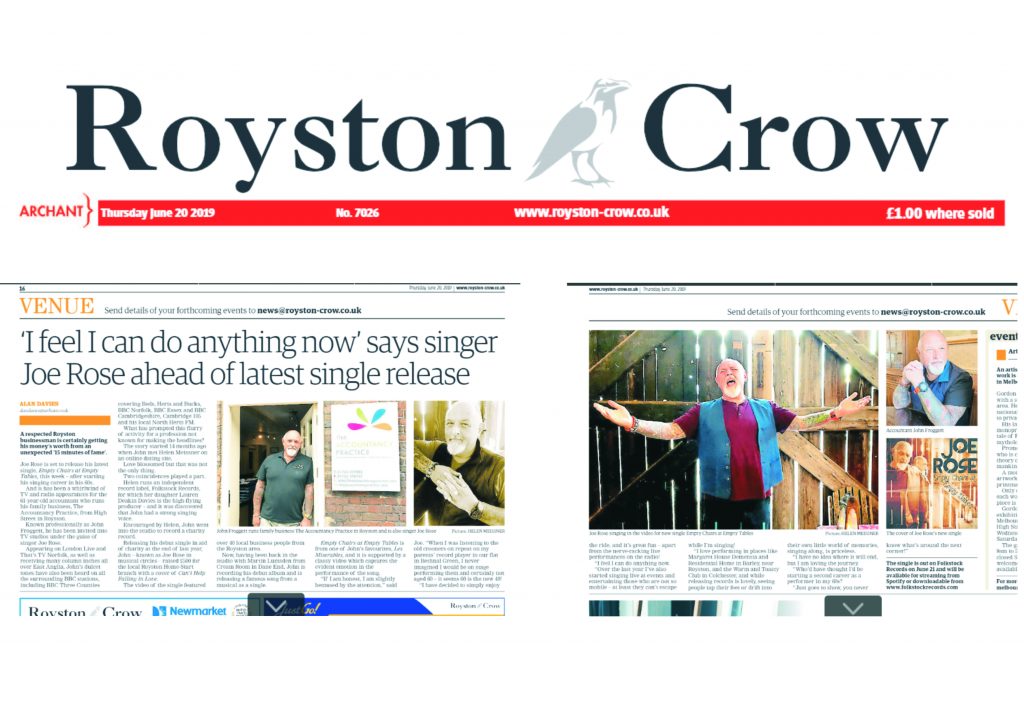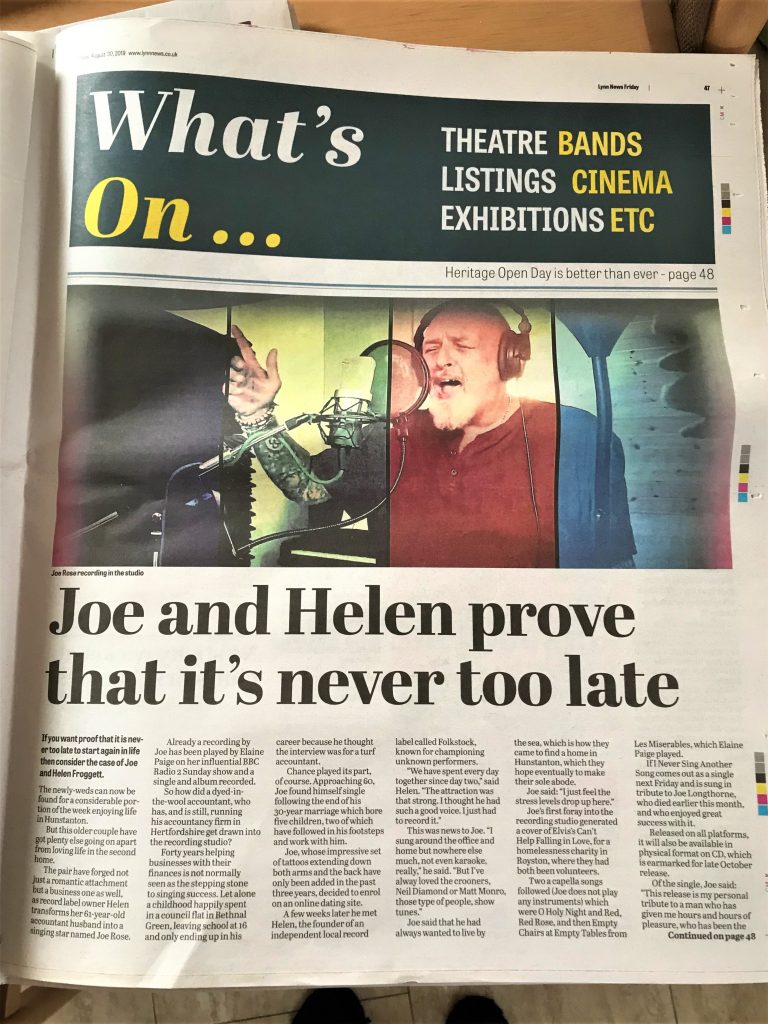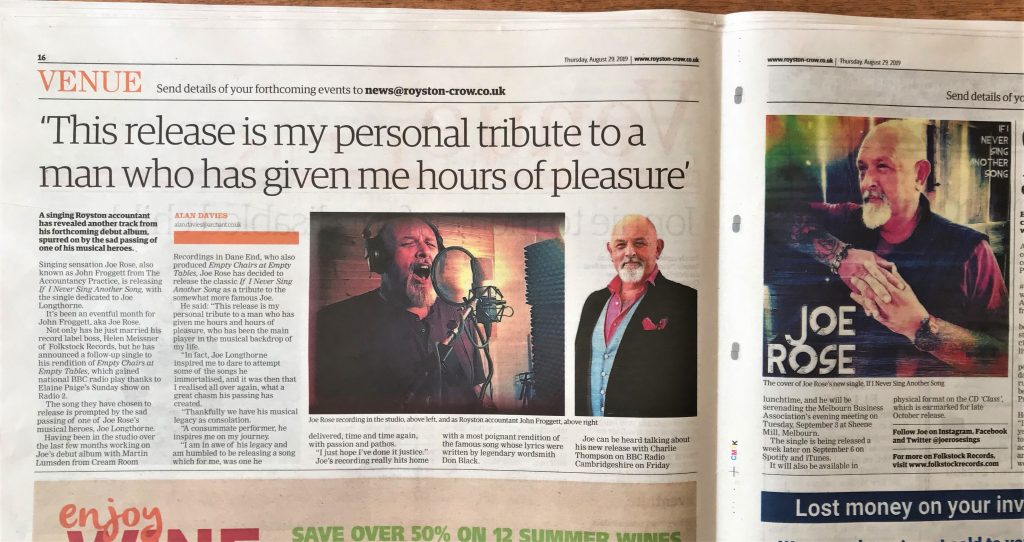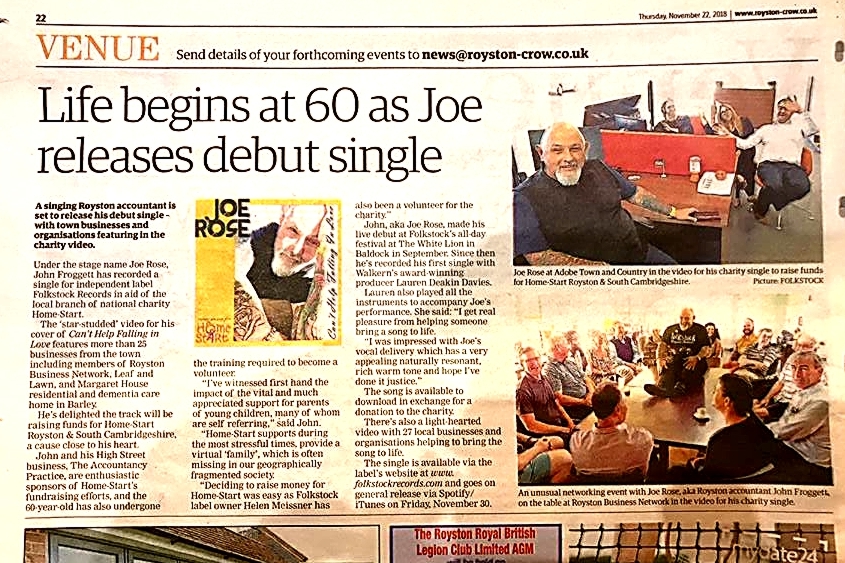 Contact us
Please get in touch if you are interested in any of our services and are ready to get started, or just want to find out more. Our direct contact details can be found below, or see more on our contact page.