Corporate Social Responsibility, combining authenticity with purpose and paying it forward are key themes in this interview on Leigh Chambers show on Cambridge 105 Radio about the value of volunteering to individuals as well as companies. For volunteering opportunities in Cambridgeshire, please click here http://www.cambridgecvs.org.uk/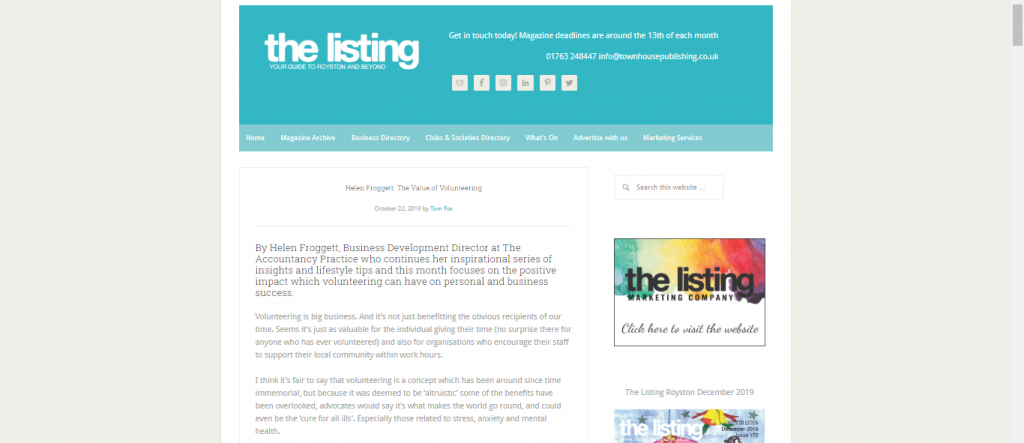 Thanks to The Listing for publishing our piece on The Value of Volunteering. You can read it if you click here.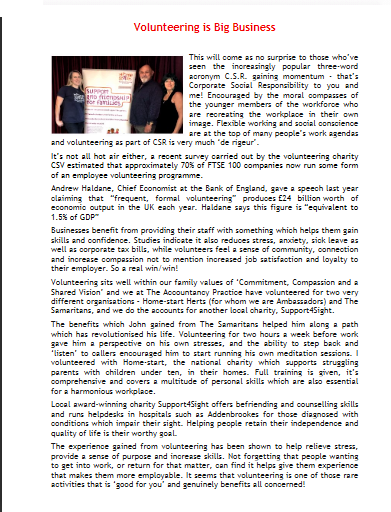 Thanks to The Sticks Magazine for publishing this piece above on the same topic.